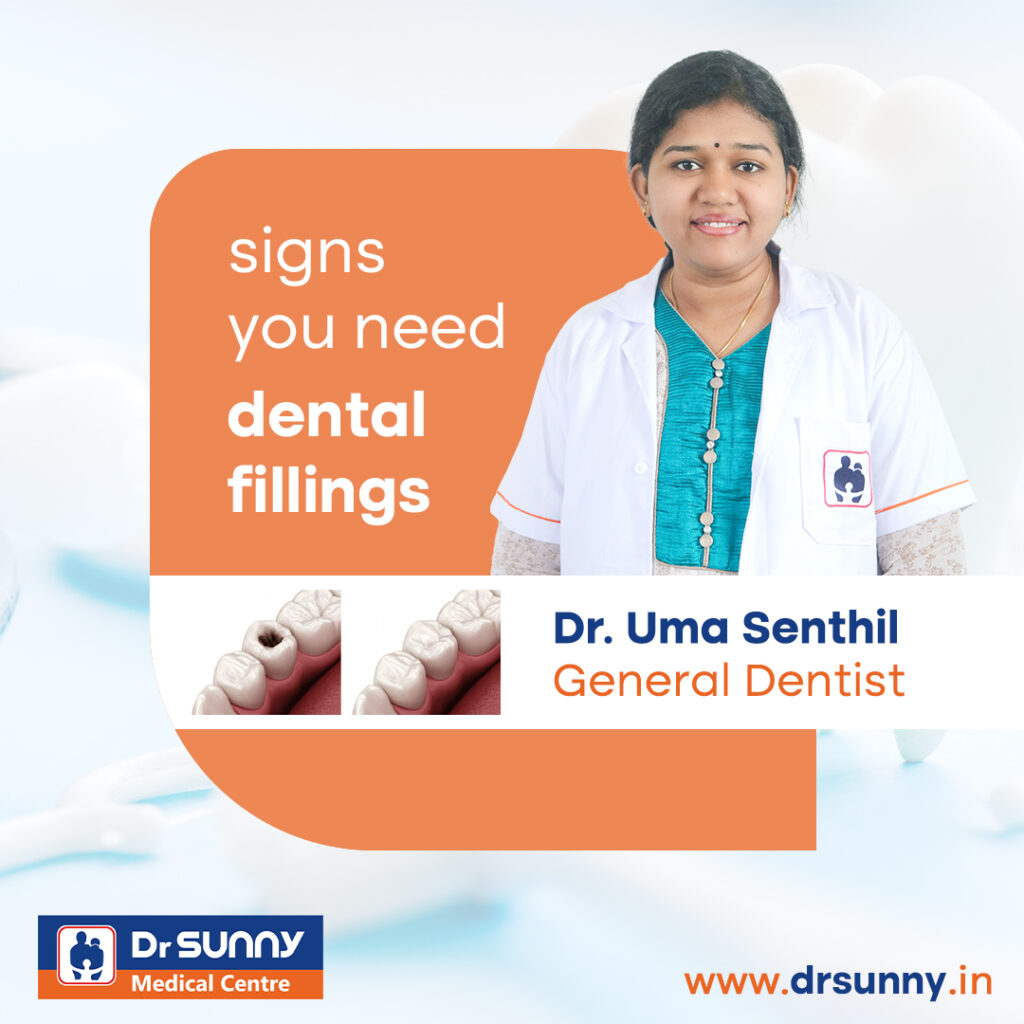 Signs You Need Dental Fillings
If you go to a dentist and complain about tooth ache or tooth sensitivity the first thing they check is for the presence of cavities and the best way to treat a cavity is dental filling. Dental fillings can be made from different materials, including amalgam (a mixture of metals), composite resin (tooth-colored material), porcelain, and gold. The choice of material depends on factors such as the location of the filling, the extent of the damage, and personal preference.
There are several indications that can signal that you need a dental filling such as:
Tooth Pain or Sensitivity: If you experience tooth pain or sensitivity, especially while consuming hot or cold foods, it could be a sign of tooth decay and the need for a dental filling.
Visible Dark Spots on Teeth: Cavities often appear as visible holes or dark spots on the surface of your teeth. If you notice any such abnormalities, it's essential to have them examined by a dentist to determine if a filling is necessary.
Tooth Fractures or Cracks: Fractured or cracked teeth can create spaces where bacteria can enter and cause decay. Dental fillings can help restore the integrity of the tooth and prevent further damage.
Food Getting Stuck Between Teeth: If you frequently experience food getting stuck between your teeth, it could indicate a cavity or a worn-out filling. Dental fillings can help fill in the gaps.
Rough or Chipped Tooth Surfaces: A rough or chipped tooth surface can be a sign of tooth decay or wear. Dental fillings can restore the smoothness and strength of the affected tooth.
If you notice any of these signs, it's important to schedule an appointment with our expert dentists. They can examine your teeth, diagnose any cavities, and recommend the appropriate treatment, which may include a dental filling. If dental fillings are not done on time it can lead to further decay and need more complex measures like root canal treatment or maybe even tooth extractions.
You can book an appointment with Dr. Uma Senthil associated with Dr. Sunny Medical Centre, Kasavanahalli, she is skilled in meticulous dental fillings and can provide you the right guidance for all your dental problems. She completed her Bachelor of Dental Surgery (BDS) from Ragas Dental College & Hospital under the tutelage of Dr. M G R Medical University, Chennai, Tamil Nadu, India. She has over 15 years of experience diligently listens to each patient, ensuring that no issue goes unaddressed and nurtures the development of exceptional patient care.