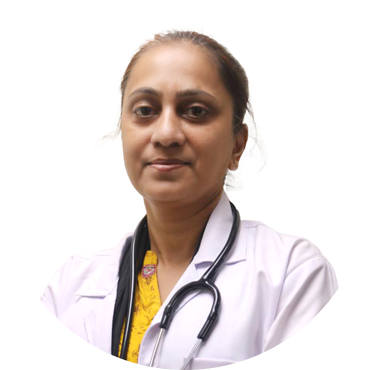 Read More
Meet Dr. Jyoti Rajesh, our consultant gynaecologist and obstetrician who has dedicated 26 years of her life to women's health. She embarked on a journey of medical excellence after completing her MBBS from JNMC Belgaum in 1994. She later pursued DGO from BMC Bangalore and driven by a desire to provide the highest quality care to her patients, Dr. Jyoti completed DNB training from St. John's Hospital Bangalore in 2001. 
With a broad range of services, Dr. Jyoti Rajesh strives to address various gynecological concerns and provide comprehensive pregnancy care. She has a keen focus on preventive healthcare and offers services such as cervical cancer screening, emphasizing the importance of early detection and intervention. She is skilled in IUCD insertion (Intrauterine Contraceptive Device) and provides valuable contraceptive advice to her patients. 
Dr. Jyoti Rajesh is a respected member of the Karnataka Nursing Council, a testament to her dedication to professional excellence and continuous learning. Her commitment to provide compassionate care, combined with her extensive experience, make her one of the most sought after gynae in Bengaluru. With a holistic healthcare approach, she makes her patient's feel comfortable to voice all their concerns.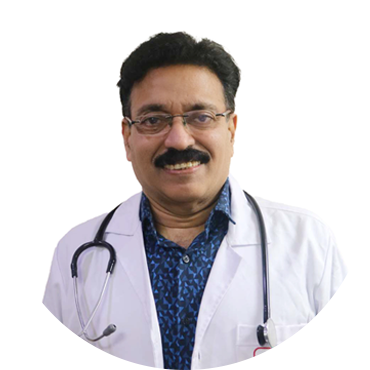 Consultant Family Physician
Read More
With thirty-five years of experience under his belt, our senior family physician consultant, Dr. Pradheep E possesses a wealth of knowledge and wisdom that only time can bestow. 
Having obtained his degree from Thanjavur Medical College, Dr. Pradheep started practicing as a physician alongside a renowned doctor in Kerala. For four years, he honed his skills and acquired invaluable clinical experience. He returned to his hometown in Thanjavur and dedicated thirteen years to serve his community as a general practitioner. 
Eager to expand his knowledge, Dr. Pradheep embarked on a journey to Bengaluru. He worked at popular healthcare facilities including Manipal Hospital, Apollo Hospital, and Nationwide Clinic. After accumulating a decade's worth of experiences that enriched his medical repertoire, he joined Dr. Sunny Medical Centre in Bellandur and Dr. Sunny Medical Multispecialty Center, Kasavanahalli.
He has been with us for the past 8 years. As an amazingly trusted physician, he understands that each patient is unique and deserving of personalized care. He goes above and beyond to ensure every patient's well-being. Entrust your health to his capable hands, and embark on a journey of healing, knowing that you are in the presence of a true medical virtuoso.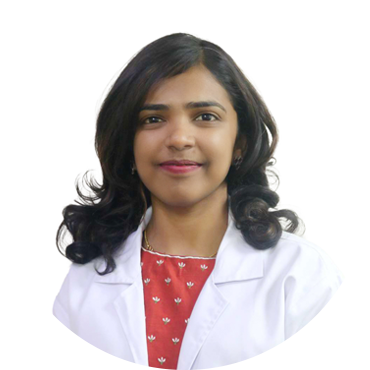 Consultant Internal Medicine
Read More
Dr. Harshitha M is a highly skilled and experienced consultant in internal medicine with a specialization in the treatment of Diabetes, Hypertension, and Asthma. She holds an MBBS degree and completed her MD in General Medicine from Rajiv Gandhi University.
Dr. Harshitha's professional journey includes two years of experience as a Consultant Physician, where she successfully managed a diverse range of cases. During this time, she developed strong clinical skills.
Recognizing the critical care needs of patients, Dr. Harshitha also worked as an Intensivist, specializing in the care of critically ill individuals for a year. This experience has equipped her with the necessary skills to handle complex and challenging cases, ensuring optimal patient outcomes.
She stays up to date with the latest advancements in these fields to provide her patients with the most effective and innovative treatment options available. 
She believes in educating her patients about their conditions and involving them in the decision-making process, empowering them to actively participate in their own healthcare journey.
With her expertise, dedication, and genuine concern for her patients' well-being, Dr. Harshitha M continues to make a significant impact in the field of internal medicine, providing comprehensive and compassionate care to her patients.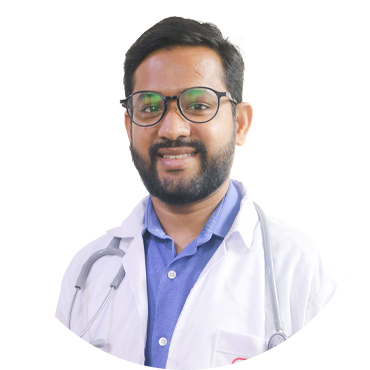 Consultant Internal Medicine
Read More
Dr. Rinoj Thomas is an enthusiastic doctor who exemplifies unwavering commitment towards his patients. He is known for his excellent track-record of assisting patients towards symptom control, improving overall health, and making healthier choices. Having worked extensively as a CMO in various prestigious hospitals, he is now associated with Dr. Sunny Medical Centre in Bellandur and Kasavanahalli. 
His vision is to provide advanced medical services to people with a clinical approach and promote evidence-based medicine. Dr. Rinoj's expertise lies in managing all general medicine conditions including infectious diseases, lifestyle diseases such as diabetes, hypertension, fatty liver and other diseases including thyroid disorders, insomnia, heart failure, and pulmonary diseases like asthma, COPD, and allergies. 
Education
Equipped with a MBBS degree from Kottayam Government Medical College in Kerala.
Completed DNB General Medicine from Christian Fellowship Hospital, Oddanchatram, Tamil Nadu.
Previous Experience
CMO: IHM Hospital, Pala, Kerala (2014) 
CMO: MGDM Hospital Kangazha, Kerala (2015-2016) 
CMO: Mundakayam Medical Trust (2017) Hospital, Kerala 
Internal Medicine Consultant: Kadamapuzha Hospital, Kanjirappally, Kerala (2021–2023) 
Read More
Meet Dr. Joe Cherian, our Orthopedic Consultant who has spent nearly three decades honing his skills as an Orthopedic Surgeon. He is revered as one of the most skilled and compassionate physicians in his field. 
His expertise extends to a wide range of orthopedic conditions and procedures, from treating neck pain and spine injuries and joint replacements, he can do it all.
He completed his MBBS from the prestigious Christian Medical College & Hospital in Vellore, before going on to complete his MS in Orthopedics from St. John's Medical College in Bangalore.  He also earned a fellowship in Joint Replacement & Arthoscopy from E – DA Hospital in Taiwan. Patients who have had the privilege of being treated by Dr. Joe appreciate his unwavering dedication to providing the best care possible, along with his ability to listen attentively to their concerns and provide personalized solutions.
What sets him apart from his peers is not just his vast knowledge and experience, but his genuine compassion and empathy towards his patients. He understands that undergoing surgery or dealing with a chronic condition can be stressful and overwhelming, which is why he always takes the time to educate his patients about their conditions to help them navigate through the health challenges with confidence.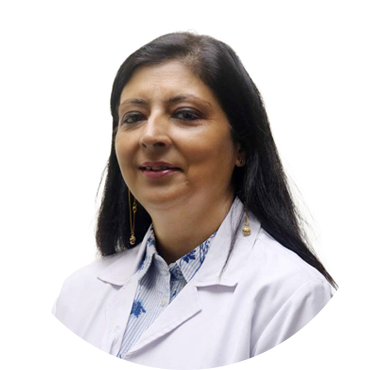 Consultant Internal Medicine
Read More
Dr. Rashila Ganjoo is a prominent figure in the realm of Internal Medicine in Bangalore, making a significant impact as a consultant at Dr. Sunny Medical Centre. 
With over 25 years of experience as a seasoned physician and diabetologist, she has worked in renowned corporate hospitals, solidifying her reputation as a trusted healthcare professional. She also serves as a visiting consultant in several leading hospitals across Bangalore. 
Driven by her mantra of "Patient First," she consistently goes the extra mile to address her patients' needs and provide tailored treatment plans. Energetic and enthusiastic, Dr. Rashila approaches her role as a consultant with unwavering dedication, placing patients' well-being at the forefront of her practice.
She believes in fostering a collaborative and holistic approach to healthcare, working closely with patients to understand their unique circumstances and concerns. In addition to her clinical excellence, she stays abreast of the latest advancements in her field.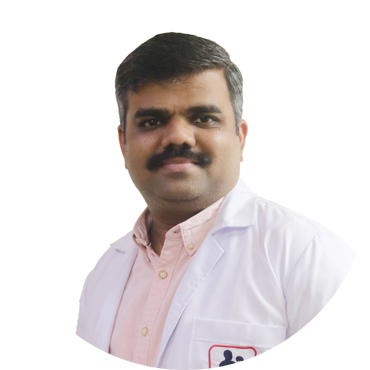 Consultant Internal Medicine
Read More
Dr. Sheetal Reddy Desai is an accomplished medical professional specializing in the field of internal medicine and gastroenterology. He offers a wide range of expertise in the diagnosis, management, and treatment of various medical conditions.
He holds an MBBS degree and pursued his MD in General Medicine. Following his post-graduation, he further enhanced his skills and knowledge by completing a fellowship in Diabetes, as well as a fellowship in Therapeutic Endoscopy and Gastroenterology.
With over eight years of experience after completing his MD, Dr. Sheethal has successfully treated and managed numerous patients with a focus on Type 2 and Type 1 Diabetes. His approach emphasizes the prevention of complications associated with diabetes, ensuring optimal health and well-being for her patients.
In the field of gastroenterology, he possesses advanced skills in the diagnosis and management of upper gastrointestinal disorders, including conditions such as GERD (gastroesophageal reflux disease), gastritis, and peptic ulcers caused by H. pylori infection. Furthermore, he specializes in the diagnosis and management of various liver diseases, such as hepatitis, including NAFLD (non-alcoholic fatty liver disease), alcoholic hepatitis, chronic Hepatitis B and C, Wilson disease, autoimmune hepatitis, and other causes. He also focuses on the comprehensive management of liver cirrhosis and its associated complications, including ascites, portal hypertension, esophageal varices, hepatic encephalopathy, and hepatorenal syndrome.
He is also proficient in the diagnosis and management of infectious diseases such as typhoid, dengue, malaria, and community-acquired pneumonia.