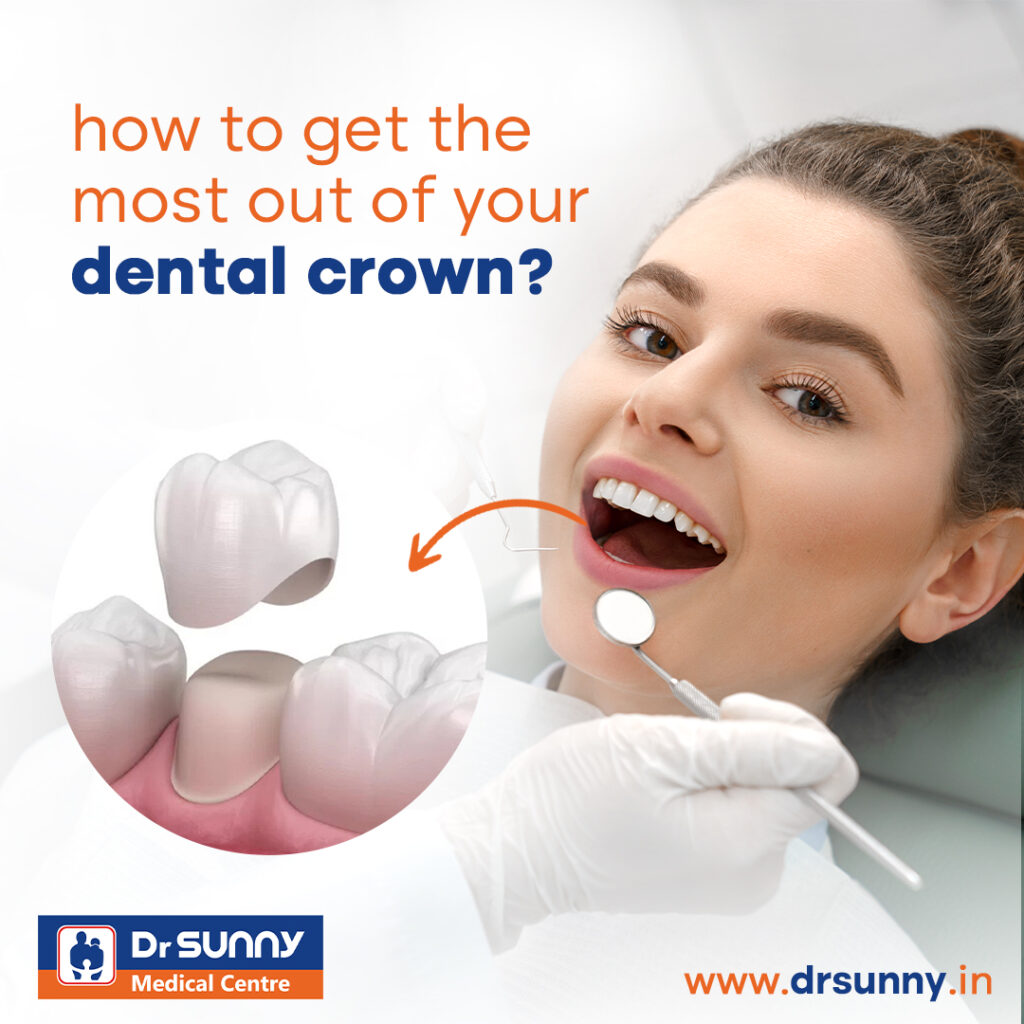 How to get the most out of your dental crown?
How to get the most out of your dental crown?
Do you want to restore the appearance of your smile as well as provide strength to your damaged teeth? If yes, dental crown is the best option. Dental crowns have become a popular choice now a days as they appear almost like your natural teeth.
If you take good care of the dental crowns, they can last up to 15 years or even more. If you are wondering how to make your dental crowns last longer follow the below mentioned tips:
If you feel that your dental crown isn't fitting properly, inform your dentist immediately. If you feel that the crown is longer or shorter get it adjusted by your dentist.
Do not forget to brush and floss your crown, just as you do it for your natural teeth.
Avoid biting on harder food items such as nuts, the bite might cause the crown to come loose, it may also expose the damaged tooth to infection.
Another important factor that you need to keep in mind is that if you have the habit of teeth grinding in sleep make sure that you use a mouth guard. The habit can have a negative impact on the crown as well as your natural teeth.
If you have sensitive teeth, it is best to avoid extreme temperatures such as a chilled beverage or superhot food.
The most important factor that will ensure your crown lasts long is not avoiding your annual appointments with your dentist. Not skipping your appointments will help your dentist to identify if your crown has any problem and fix it before it gets worse.
If you want the best solution for your dental problems visit our expert dentists at Dr. Sunny Medical Center today. From routine extractions to a myriad of basic dental treatments including root canal procedures, dental crowns and bridges, our general dentist Dr. Najma Ubaid's repertoire is diverse and all-encompassing. She has transformed several smiles and yours can be the next.