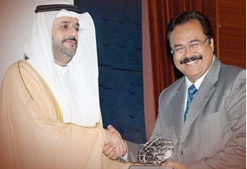 Dr. Sunny Kurian is the chairman of Dr. Sunny Healthcare group, a prestigious and well-established group of multi-specialty medical centers and pharmacies across the UAE. 
Over the decades, Dr. Kurian has garnered a reputation as a prominent pediatrician and was a key figure in the establishment of the first foreign branch of the Indian Academy of Pediatrics (IAP) in the Emirates. He also serves as a Vice Chairman in Indian Business & Professional Council in Sharjah.
He established Dr Sunny's Clinic in Sharjah, UAE in 1990 which expanded to what is now Dr Sunny's Healthcare Group. This includes multiple multi specialty centers and pharmacies in Sharjah, UAE making it the largest and most widespread healthcare group in the state.
He endeavors to spread the same high quality healthcare to India, starting with Bangalore.