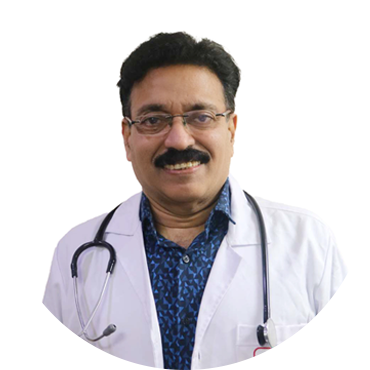 Consultant Family Physician
Read More
With thirty-five years of experience under his belt, our senior family physician consultant, Dr. Pradheep E possesses a wealth of knowledge and wisdom that only time can bestow. 
Having obtained his degree from Thanjavur Medical College, Dr. Pradheep started practicing as a physician alongside a renowned doctor in Kerala. For four years, he honed his skills and acquired invaluable clinical experience. He returned to his hometown in Thanjavur and dedicated thirteen years to serve his community as a general practitioner. 
Eager to expand his knowledge, Dr. Pradheep embarked on a journey to Bengaluru. He worked at popular healthcare facilities including Manipal Hospital, Apollo Hospital, and Nationwide Clinic. After accumulating a decade's worth of experiences that enriched his medical repertoire, he joined Dr. Sunny Medical Centre in Bellandur and Dr. Sunny Medical Multispecialty Center, Kasavanahalli.
He has been with us for the past 8 years. As an amazingly trusted physician, he understands that each patient is unique and deserving of personalized care. He goes above and beyond to ensure every patient's well-being. Entrust your health to his capable hands, and embark on a journey of healing, knowing that you are in the presence of a true medical virtuoso.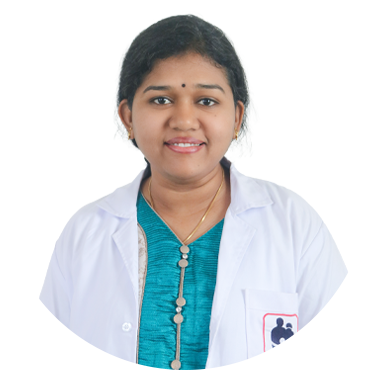 Read More
Dr. Uma Senthil
With over 15 years of experience, Dr. Uma Senthil associated with Dr. Sunny Medical Centre, Kasavanahalli has carved a niche for herself as a general dentist. Patients flock to her with unwavering trust, recognizing her proficiency in a diverse range of dental treatments. From meticulous filling of dental cavities to correcting bite problems with use of Orthodontic and teeth whitening using the most recent dental innovations, Dr. Uma's skillset knows no bounds.
Educational Qualification
Completed her Bachelor of Dental Surgery (BDS) from Ragas Dental College & Hospital under the tutelage of Dr. M G R Medical University, Chennai, Tamil Nadu, India.
Previous Experience
Iman Multi speciality Dental Hospital, Chennai, India
Shine Multi specialty Dental Hospital
She diligently listens to each patient, ensuring that no issue goes unaddressed and nurtures the development of exceptional patient care. By choosing Dr. Uma as your general dentist you can be rest assured that your dental issues will be tackled with unparalleled expertise.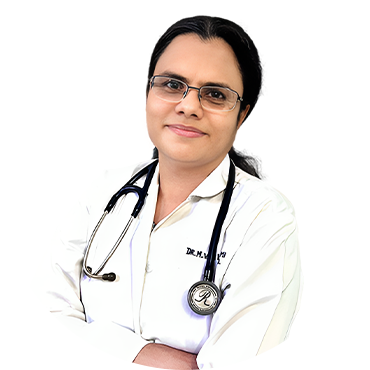 Read More
With over two decades of practice across diverse healthcare institutions, Dr. M. Vani Lakshmi, MD, is a senior internal medicine consultant. She also holds an American Board Certification.
Her proficiency extends to managing & treating ailments such as diabetes, hypertension, infections, fevers, thyroid disorders, chronic fatigue, headaches, anxiety, skin conditions, and female health concerns.
Dr. Vani is fluent in English, Hindi, Tamil, and Telugu that helps her to easily understand the health concerns of patients from diverse backgrounds. 
Read More
Dr. Sk Tiwari, our Consultant Paediatrician, brings an exceptional level of expertise and experience to his role. With a career spanning more than three decades, he has become a trusted figure in the field, offering top-quality treatment and health counseling to infants, toddlers, and young children. 
He holds an MBBS degree, a DCH (Diploma in Child Health) and being a gold medalist, he also brings academic excellence in child health. His warm demeanor and ability to establish a strong doctor-patient relationship contribute to a positive and comfortable healthcare experience for his young patients and their families.
Parents and guardians can be rest assured that their children will receive the highest standard of care under Dr. Tiwari's guidance. His solid and rich experience equips him with the necessary skills to handle a wide range of pediatric cases. His services include providing nutrition assessment, consultation, nebulization, managing outpatient care, inpatient care and pediatric emergencies for patients under 18 years of age. You can also consult him to ensure that your child is achieving all growth milestones.