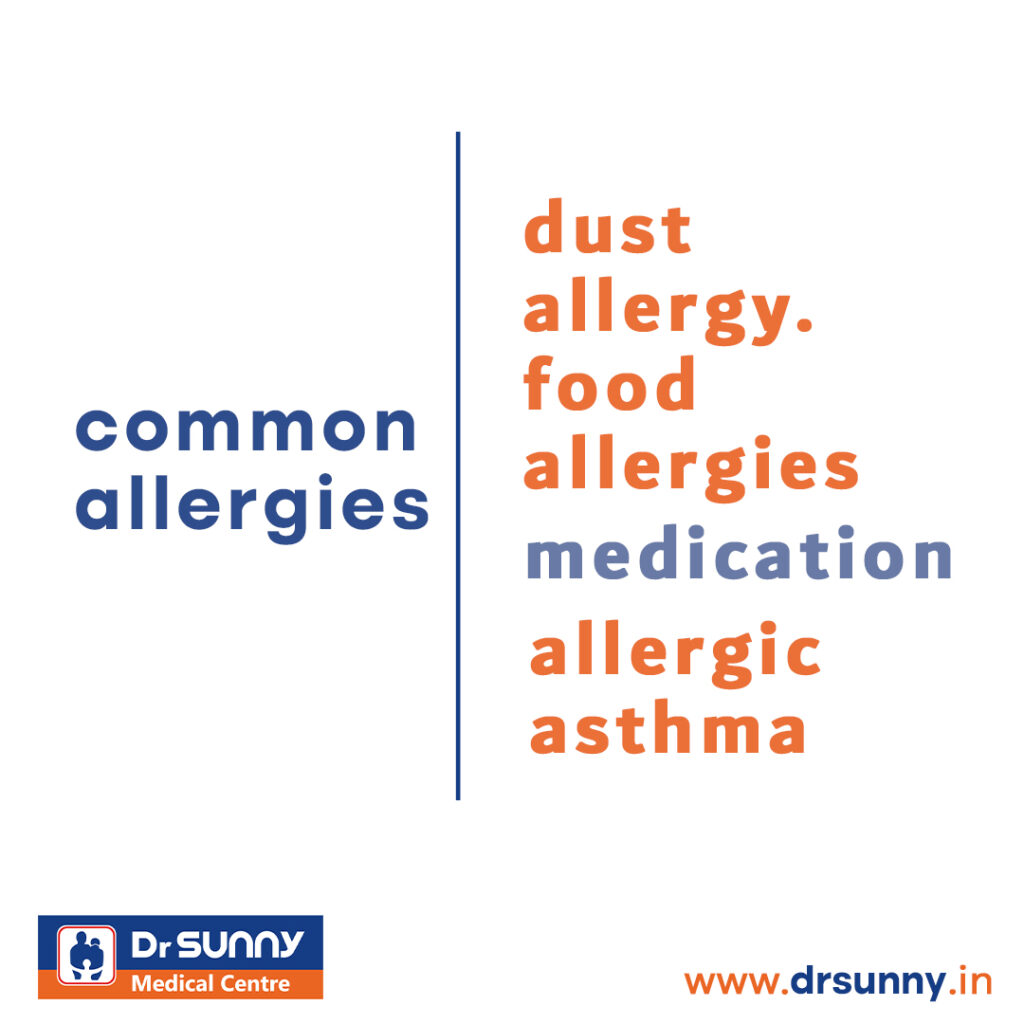 Understanding Common Allergies
Allergies are responses triggered by our immune system when our body is exposed to certain allergens. These allergens can be harmless for certain individuals whereas cause abnormal reactions in some people. These allergic responses triggered by our bodies can result in symptoms that can range from normal to severe. Here's a list of some of the most common types of allergies:
Dust Allergy: People who are allergic to dust may experience continuous sneezing which might be accompanied by stuffy or runny nose as well as it can cause their eyes to become red, itchy and watery.
Food Allergies: Certain foods can cause allergic reactions. Food allergic reactions vary in severity from mild symptoms involving hives and lip swelling to severe, life-threatening symptoms, often called anaphylaxis, that may involve fatal respiratory problems and shock.
Medication Allergy: Some individuals can develop an allergy to certain medications. Allergic reactions to medicines can result in skin rashes or even breathing difficulty in extreme cases.
Allergic Asthma: It is a condition when the airways you breathe through tighten when you inhale an allergen. Allergic asthma can be triggered by dust, pollen, dander and mold spores. This kind of asthma is common in both children and adults.
If you want to manage your allergies and are in search of the best general physician in Bengaluru, to share your health concerns visit Dr. Rinoj Thomas at Dr. Sunny Medical Centre today.
He is a dedicated doctor with a demonstrated record of accomplishments in treatment planning to assist patients with controlling symptoms, improving health and making healthier choices.
He has worked as CMO in different hospitals around Kottayam in Kerala and is well trained in critical care and mastered various procedures in critical care including intubation, central lines and other procedures required in medical care.