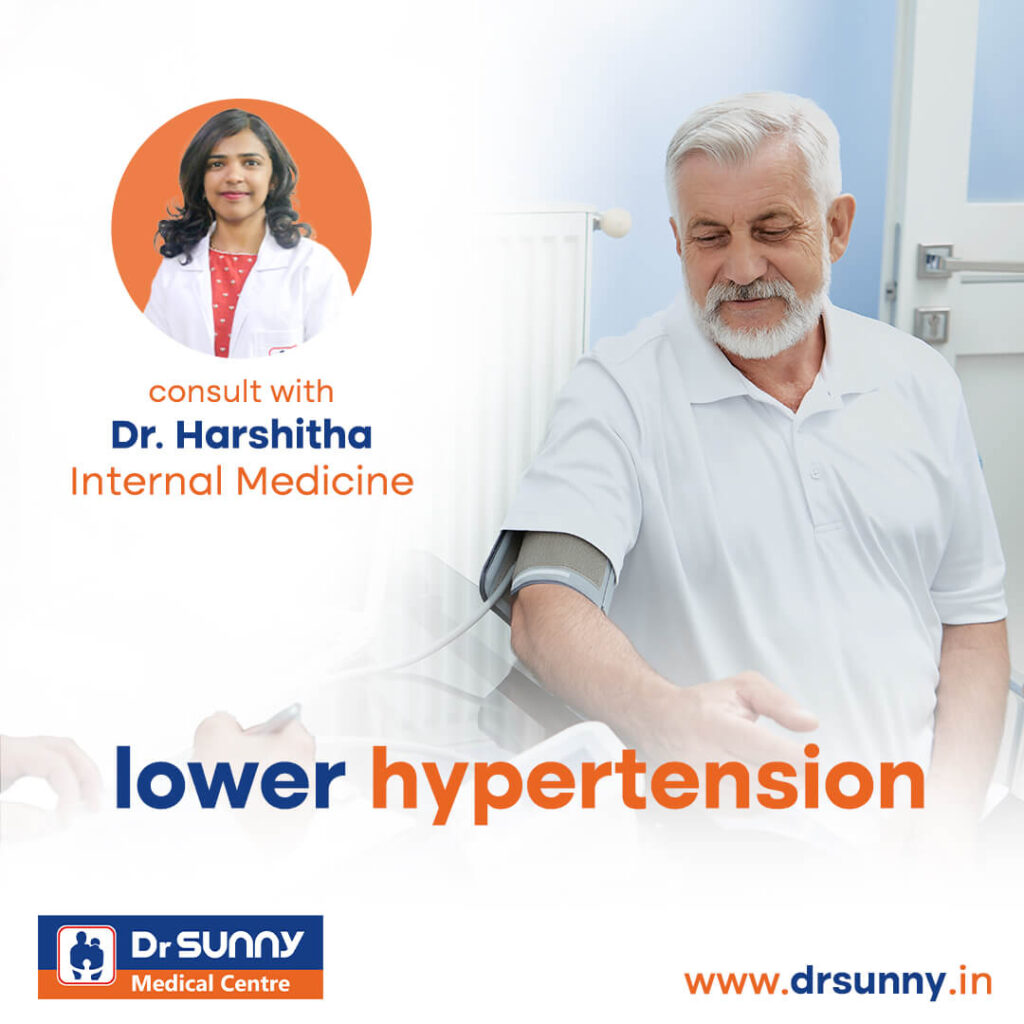 Lifestyle Changes to Help You Lower Hypertension
Commonly known as high blood pressure, hypertension is a medical condition that affects millions of people across the world and is responsible for complications including stroke and renal problems.
Hypertension is popularly known as 'silent killer' as it can go undiagnosed for many years as it doesn't always show the obvious symptoms. If you have been diagnosed with blood pressure you can adopt the following tips to keep blood pressure under control and continue living a normal life:
Maintain Healthy Weight: Losing excess weight can significantly help in lowering blood pressure. Adopting a balanced diet and engaging in regular physical activity can help you achieve and maintain a healthy weight.
Follow a Balanced Diet: Include more fruits, vegetables, whole grains, lean proteins, and low-fat dairy products. Reduce your intake of saturated and trans fats, cholesterol, sodium, and added sugars.
Limit Sodium Intake: Excessive salt consumption can contribute to high blood pressure. Aim to reduce your sodium intake by avoiding processed foods, canned soups, and fast food.
Increase Potassium Intake: Potassium helps counteract the effects of sodium and can lower blood pressure. Include potassium-rich foods in your diet, such as bananas, oranges, spinach, avocados, and sweet potatoes.
Engage in Regular Physical Activity: Regular exercise can help lower blood pressure and improve cardiovascular health. Aim for at least 150 minutes of moderate-intensity aerobic exercise or 75 minutes of vigorous-intensity exercise per week. Examples include brisk walking, jogging, cycling, swimming, or dancing.
Limit Alcohol Consumption: Excessive alcohol intake can raise blood pressure. If you drink alcohol, do so in moderation.
Quit Smoking: Smoking damages blood vessels and raises blood pressure. Quitting smoking is essential for reducing hypertension and improving overall health.
Manage Stress: Chronic stress can contribute to high blood pressure. Adopt stress-reduction techniques such as deep breathing exercises, meditation, yoga, engaging in hobbies or spending time with loved ones.
Monitor Blood Pressure: Regularly monitor your blood pressure at home using a reliable blood pressure monitor. This helps you track your progress and enables timely intervention if needed.
Get Sufficient Sleep: Poor sleep or inadequate sleep duration can contribute to hypertension. Aim for 7-8 hours of quality sleep per night. Establish a consistent sleep routine, create a comfortable sleep environment, and limit electronic device usage before bedtime.
It's essential to consult with a healthcare professional for personalized advice and guidance tailored to your specific situation. They can provide accurate diagnosis, monitor your progress, and make appropriate recommendations.
 If you are suffering from hypertension or at risk of developing the health issue you can consult Dr. Harshitha S, at Dr. Sunny Medical Center. She is our consultant in internal medicine and specializes in the treatment of hypertension. Get control over your health with the right kind of medical attention by booking an appointment today.