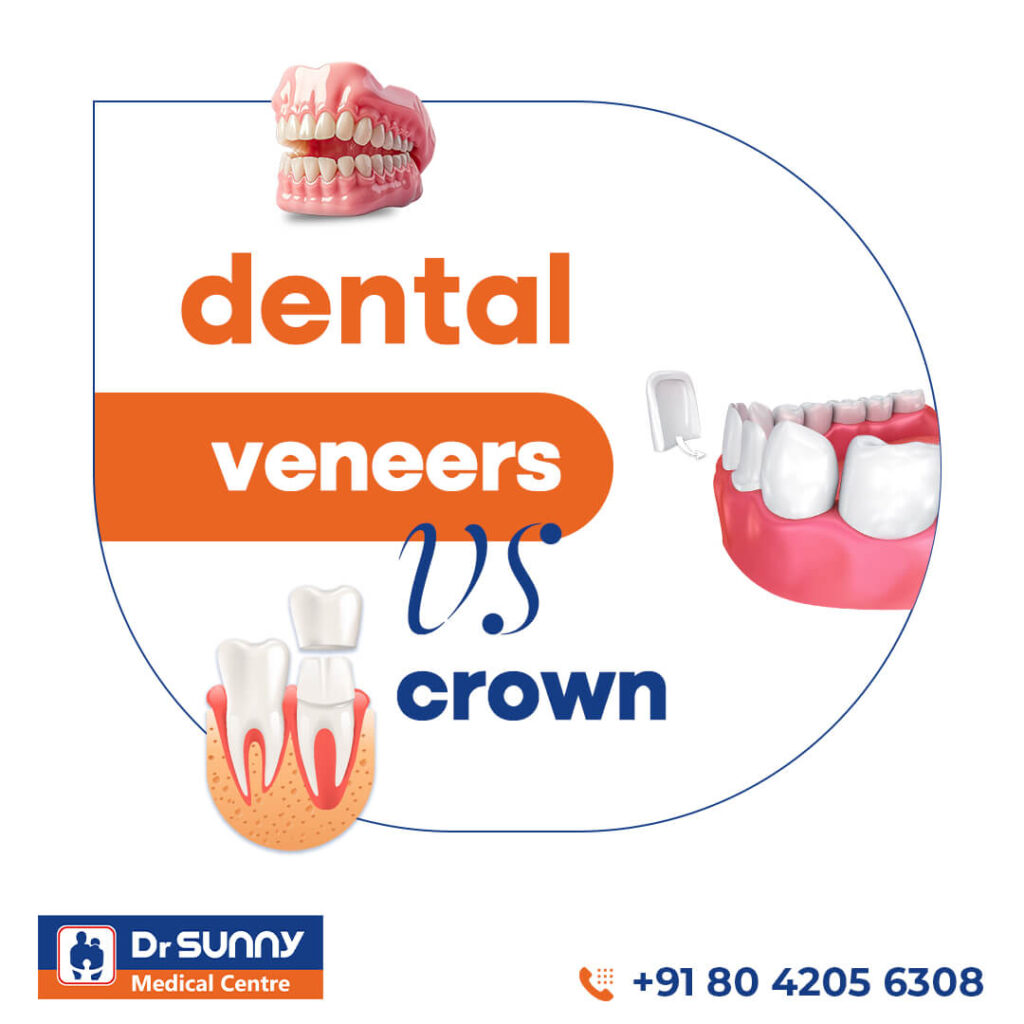 Dental Veneers vs Crown: What's the Difference?
Dental veneers and crowns are two of the most sought-after restorative solutions to enhance your smile. Both these procedures are known for improving the function of your teeth as well as make them look aesthetically pleasing.  However, both these procedures are not similar and have their own unique benefits.
In this blog post we will help you figure out which dental restoration procedure would be better for you by listing out the major differences between both.
Difference based on appearance: When it comes to one of the most basic differences between veneers and crown it is their thickness. Crowns are thicker than veneers.
Longevity: Crowns may last even for a lifetime whereas you may need to get the veneers replaced after a certain number of years.
Coverage: The biggest difference between veneers and crowns is how they fit your teeth. A veneer is usually just bonded to the front surface of your tooth, whereas a dental crown covers your entire tooth.
Difference based on Usage: Dental crowns are your best bet if your tooth is severely damaged, needs a large filling. It is also a better option if you have recently undergone a root canal, since the tooth enamel is more compromised and will need better protection.
Dental veneers, on the other hand, are best for cosmetic purposes. If your tooth is mostly intact and only needs a shape correction or an improved appearance, then your dentist will likely recommend veneers. For instance, if you have misaligned teeth, you can go for dental veneers. It will help to straighten your teeth without having to go through the hassle of getting braces.
If you still can't decide which dental procedure would be best for you, simply book an appointment with us. We provide multiple cosmetic dentistry procedures including veneers, dental implants and many more. Our experienced periodontist & implantologist Dr. Surabhi Durgapal will help you choose the appropriate treatment based on your need to give you the smile that you'll be proud to show off.