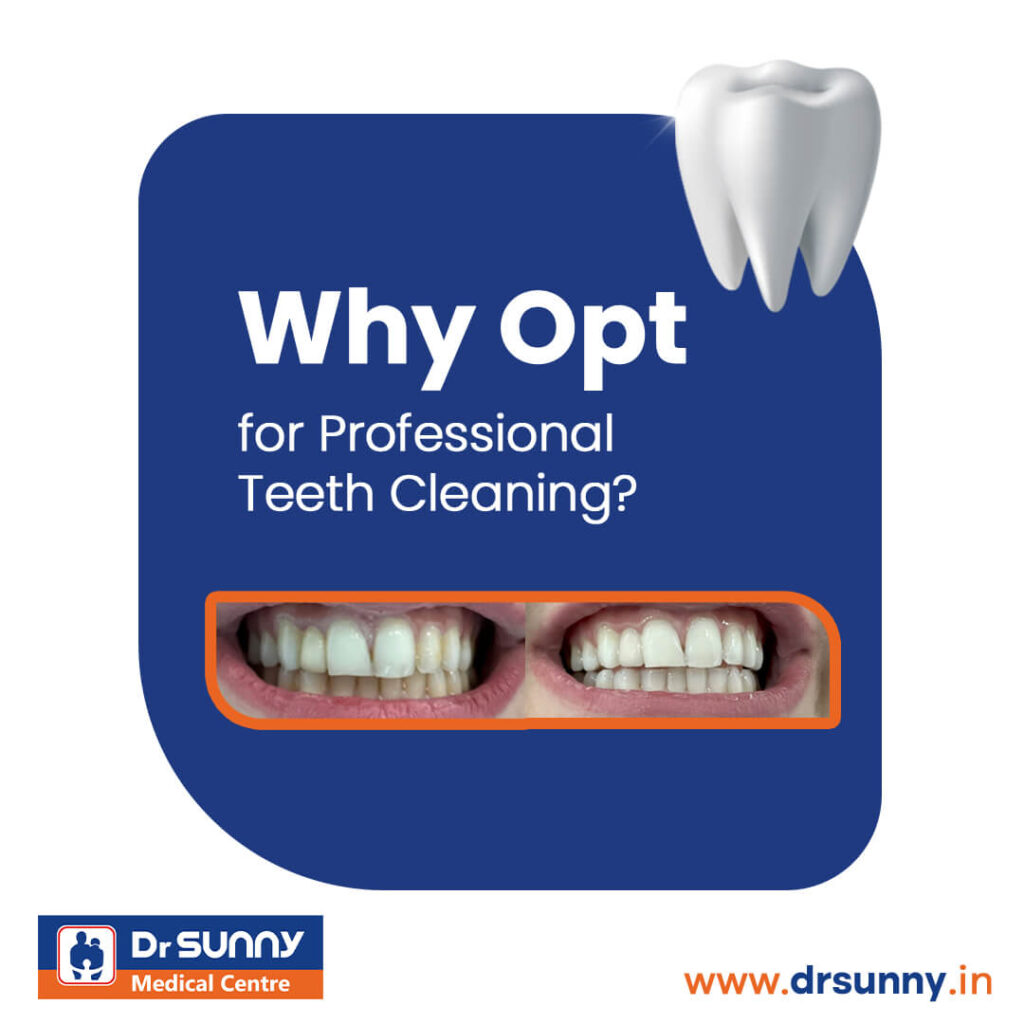 Why Opt for Professional Teeth Cleaning?
Brushing and flossing are not enough if you're aiming for radiant teeth and attain optimal oral hygiene. There are several factors that should lead you to seek out our skilled dentists for a professional teeth cleaning session. Popularly known as scaling and polishing, professional teeth cleaning boasts an array of advantages. If you are eager to know more, keep reading this blogpost.
Benefits of professional teeth cleaning
Let's explore how professional teeth cleaning can be beneficial for you:
Plaque and Tartar Elimination: Plaque, a sticky bacterial film, solidifies into tartar over time. Brushing alone cannot eradicate plaque and tartar. Our adept dental hygienists employ specialized instruments to eliminate plaque and tartar buildup from your teeth and gums. The outcome is a mouth that feels refreshed, clean, and brimming with vitality. The scaling process effectively removes plaque and tartar both above and below the gumline, while the polishing step renders your teeth surfaces smoother, facilitating ease of cleaning and curbing the likelihood of future plaque accumulation.
Cavity Prevention: By eradicating plaque and tartar, the risk of cavities is significantly diminished. Our dental practitioners incorporate fluoride into the professional teeth cleaning procedure, reinforcing enamel and thus offering protection against cavities.
Guarding Against Gum Diseases: Symptoms like gum inflammation and bleeding are often disregarded, despite being indicative of potentially severe oral health complications. Regular appointments with our dental experts serve as a barrier against gum afflictions such as periodontitis and gingivitis.
Stain Removal: The skilled hands of our dental professionals can do wonders for your smile. Not only does professional teeth cleaning eradicate plaque and tartar, but it can also eliminate stains caused by excessive consumption of acidic substances or residue left by beverages like coffee and soft drinks.
To attain optimal oral health, it's recommended to undergo professional teeth cleaning every six months. This will not only results in a brighter smile but also wards off potential oral health concerns. If you're seeking the finest professional teeth cleaning experience, book an appointment with our dentists at Dr. Sunny Medical Center. Our general dentist, Dr. Uma Senthil's skillset knows no boundary as she can easily perform professional teeth cleaning using the most recent dental innovations.