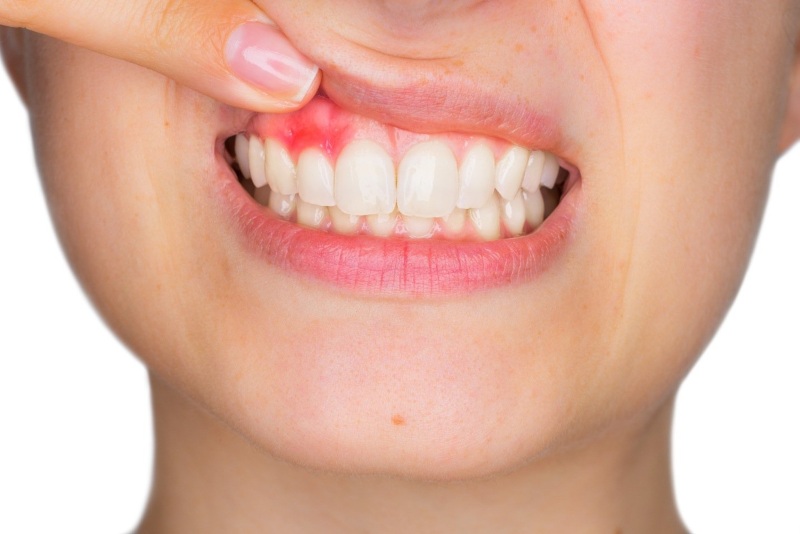 Ways to Prevent Gum Disease
The gums, consist of the mucosal tissue that lies over the mandible and maxilla inside the mouth. When it comes to your mouth's health, it is not all about how straight your teeth are or how bright your smile is. You can not forget about your gums! Even if you are cavity-free, that doesn't mean you are immune to gum disease. Since it is usually painless, most people have no idea that anything is wrong with their gums.
                     Symptoms for Gum Diseases
Consistently bad taste or breath
Separating or lose permanent teeth
Gums that are swollen, red
Gums easily bleed
Gum disease is preventable. Here are a few ways you can help keep your gums healthy.
Floss: Floss at least once a day. This helps to remove the plaque and food that's beyond your toothbrush's reach. It does not matter when you floss. Do it at night, do it in the morning, or do it after lunch… just do it!
Get Regular Dental Cleanings: Your dentist can detect early gum disease symptoms if you see them regularly. That way symptoms can be treated before they become more serious. professional cleaning is the only way to remove tartar. It can also get rid of any plaque you missed when brushing or flossing. For the best dentist contact Sunny in Sarjapur Road.
Quit Smoking: Yet another reason for smokers to quit: Smoking is strongly associated with the onset of gum disease. Since smoking weakens your immune system, it also makes it harder to fight off a gum infection. Plus smoking makes it more difficult for your gums to heal once they have been damaged.
Brush Twice a Day: Brush your teeth after every meal. This helps remove the food and plaque trapped between your teeth and gums. Scrub your tongue too, since it can harbor bacteria. Your toothbrush should have soft bristles and fit in your mouth comfortably.
Use Flouride Tooth Paste: As for toothpaste, store shelves are lined with brands that claim to reduce gingivitis, freshen breath, and whiten teeth. How do you know which one is best for healthy gums? Make sure to choose toothpaste that contains fluoride. After that, the flavor and color is up to you!