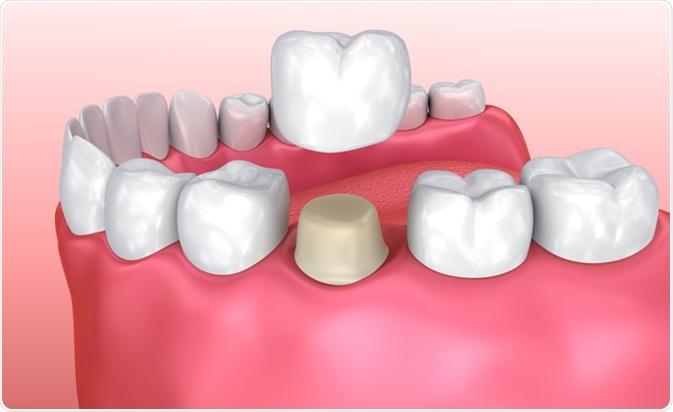 Types of Crown
A crown is a cap for a damaged tooth. It can be made from a variety of materials, including metal or porcelain.
When selecting the material for your crown, your dentist will consider factors such as:
Your tooth's location
How much of the tooth will show when you smile
Position of your gum tissue
How much natural tooth is remaining
Color of the surrounding teeth
Types of Crown
Stainless steel crowns are the ideal choice for primary teeth that require restoration and structure, making way for a permanent tooth.
However, this support will play an imperative role in directing the future growth of the upcoming permanent tooth.
It might cause momentary discomfort, but it only signifies that your body is getting used to a new element. Stainless steel crowns are an ideal choice for pediatric or temporary restorative dentistry.
The ES white crowns are usually pre-made crowns comprising of slight occlusal anatomy that can be fixed on the affected teeth without having to undergo high-end modifications, including reduction of the tooth size.
Ceramic crowns originate from a hard white clay called "Kaolin" (present in porcelain), making it an ideal choice for a strong appealing dental crown. Perfect for those with allergies and cosmetic intentions, its white color blends with the rest of the teeth. Its category, the pressed crowns are, as the name suggests, a type of ceramic can be pressed into the shape of a tooth to match the aesthetics of the teeth row.
Gold Alloy Dental Crowns:
The most classic and easily noticed is the gold alloy dental crown. Being a noble metal, gold is highly resistant to elements like water or oxygen. Now, this aspect makes them remain unaffected in the form of crowns as well. Highly durable, gold has high tensile strength and can sustain high impact. However, if it does break, the underlying tooth decay might be the cause of that. Though highly durable in utility.
                            Who Needs a Crawn?
If you have a large cavity that's too big for a filling, it may be time for a crown
You may also need a crown if your tooth is:
Severely worn down
Cracked
Weakened
If you are looking for a crown if you are missing a tooth, then contact Dr. Sunny in Sarjapur Road