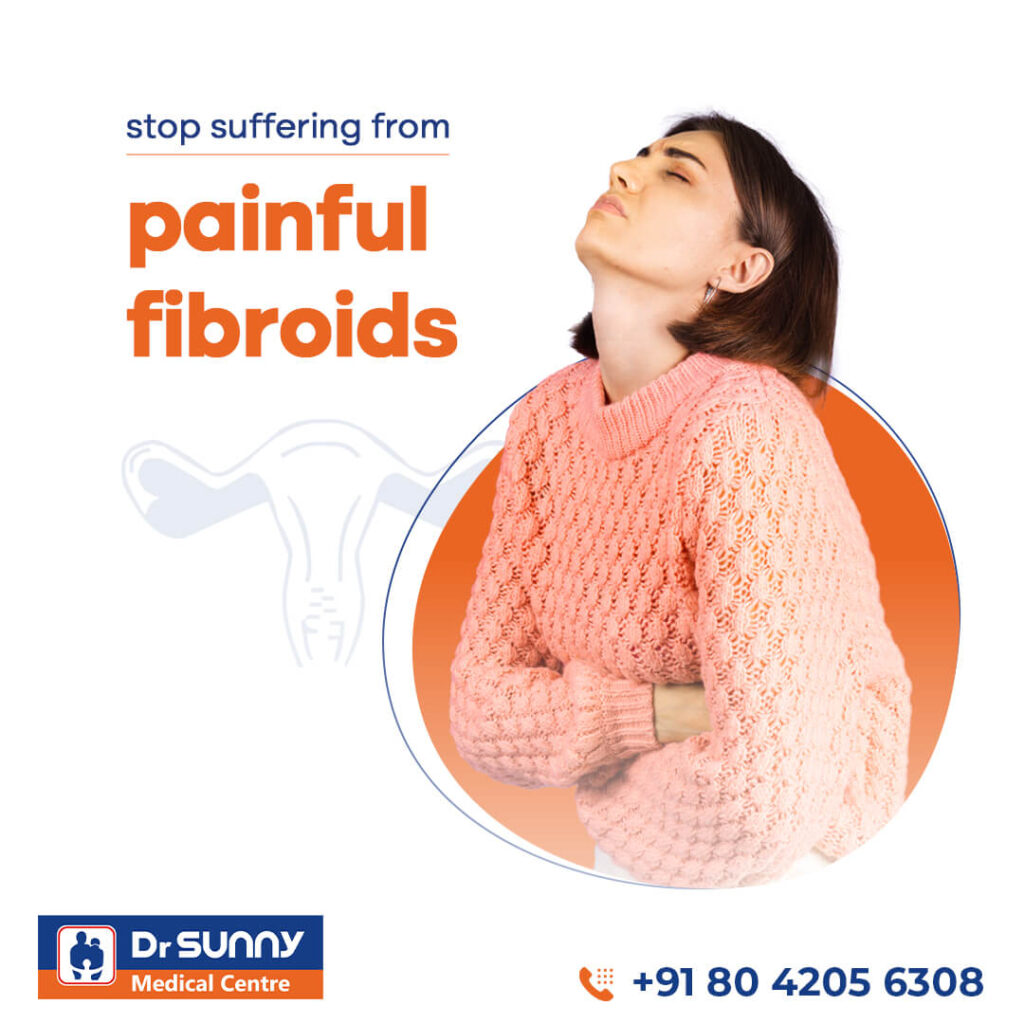 Stop suffering from painful fibroids: Seek our Gynecologists' help
Dealing with distressing pain and discomfort of uterine fibroids? Our skilled gynecologists are here to assist you in comprehending and addressing this prevalent issue, offering tailored care to alleviate your symptoms of fibroids and enhance your quality of life.
Understanding Fibroids
Fibroids are benign growths within the uterus that frequently manifest as painful symptoms. They can lead to heavy menstrual bleeding, pelvic pain, pressure, and fertility challenges. Our gynecologists possess in-depth knowledge of fibroids, ensuring a comprehensive evaluation and a customized treatment strategy.
Why consult our gynecologist?
Personalized Care
At Dr. Sunny Medical Centre, we emphasize on personalized care. Our gynecologists will work closely with you to understand your unique symptoms and concerns. They will conduct a comprehensive assessment to determine the size, location, and type of fibroids you have, enabling us to craft a treatment plan that aligns with your individual requirements.

Compassionate Support
Our gynecologists are dedicated to delivering compassionate support throughout your journey, from diagnosis through treatment to recovery.
Enhanced Quality of Life
Our ultimate objective is to empower you to regain control over your life by alleviating the pain and discomfort associated with fibroids. With the expertise of our team and your determination, you can anticipate a future free from the suffering caused by uterine fibroids.
Don't permit painful fibroids to dominate your life any longer. Consult our expert gynecologists for personalized care, advanced treatment options, and compassionate support. Together, we can collaborate to enhance your quality of life and diminish the pain and discomfort brought on by fibroids. Take the initial step towards relief today and schedule an appointment with our Obstetrician and Gynecologist Dr. Poonguzhali Liston. Dr. Poonguzhali Liston's exceptional clinical skills in addressing a wide range of women's health issues make her a trusted and sought-after healthcare professional in obstetrics and gynecology.