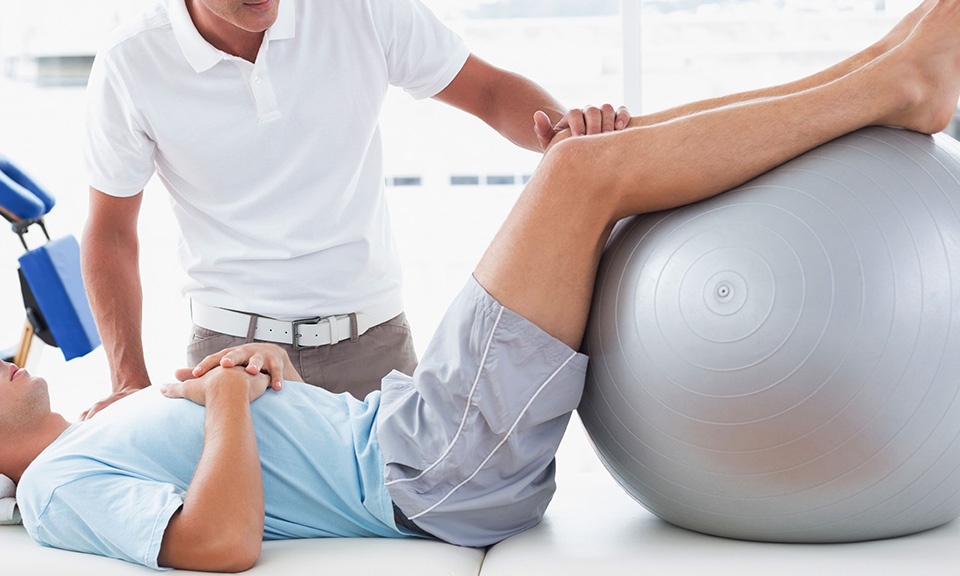 Physiotherapy helps in Rehabilitation.
A Physical Therapist(Physiotherapist) talks at length with each new child and his/her parents and performs simple tests including checking the strength and range of movement of the trunk, arms and legs. A Physical Therapist, with carefully controlled exercises, can help many children. 10 Exercises can strengthen muscles and improve a child's range of movement. Exercise also helps some children improve their balance. Your child may perform exercises alone or with a Physical Therapist's help.Doctors at Dr Sunny Medical Centre are experienced Physiotherapist in Bellandur.
Physiotherapist in Bellandur.
Active therapy or therapeutic exercise includes stretching and postural modification to strengthen the spine and minimize re- injury. A Physical Therapist may help your child stretch an arm or leg to more functional limits. Passive modalities include heat/cold therapy, ultrasound, electrical stimulation, and joint mobilization. A Physical Therapist has several ways, other than exercise to treat children. The use of warm water whirlpool baths with swirling whirlpool currents often relax stiff and painful joints.
Ice packs can reduce swelling and heating pads can ease pain. Massage is another modality that loosens tight muscles. Physical Therapist's often help children heal, feel better, gain strength, and regain their use of body parts as much as possible.
So, to sum up what Physical Therapy is – it provides treatment that help maximize function, improve mobility, relieve pain, and minimize physical special needs of children suffering from illness or injuries. Physical Therapy is used to: ease the pain of sprains and strains and minimize further injuries, plan treatment programs for children who have neurological, orthopedic and other disorders, reduce pain and improve motion, test for exercise stress, evaluate low back pain and eliminate functional causes, and rebuild self-confidence and interest in returning to an independent active life as much as possible.
Physical Therapists help bedridden children and children whose special needs have resulted from sickness and possibly injury to maximize physical, emotional and spiritual health. Specifically, Physical Therapists offer treatment, by checking and evaluating the physical and mental health of an individual child to determine appropriate treatment methods and objectives.For any problems related to pains,muscle strengthening contact Dr Sunny Medical Centre – Best Physiotherapist in Bellandur.