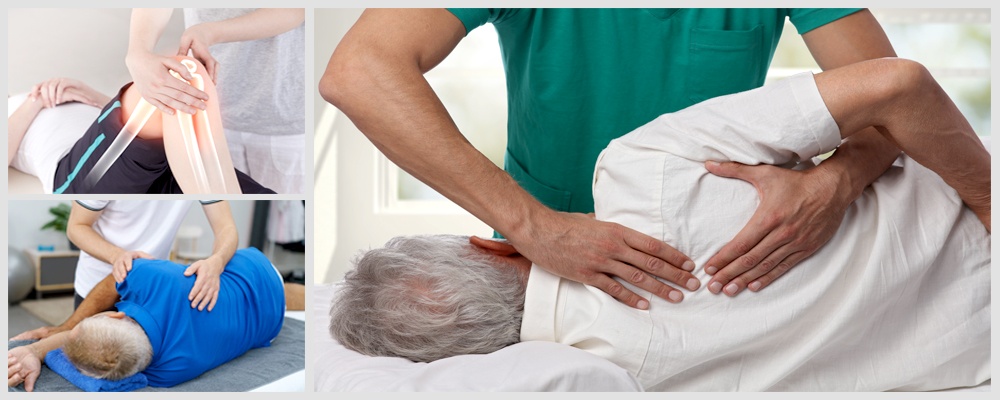 How Physiotherapy works and why people prefer it over other treatments?
Nowadays the regular working schedule and the lifestyle of people has become hectic which results in chronic pain in different parts of the body especially back and neck pain makes the people exhausted.
Physiotherapist in Bellandur
If you are also, suffering from chronic or body pain then do not take it lightly otherwise these conditions may become worse for you in the future. You should seek medical help to get rid of body pains. However, physiotherapy is considered the best option to get out of chronic pains or aches.
Physiotherapy is very beneficial as suggested by Physiotherapist in Bellandur – Dr Sunny Medical Centre to those whose body is quite sensitive, and they cannot take powerful medicine as this remedial process is free from all side effects and capable of giving you relief from the stress.
Physiotherapy will prove it as a very beneficial to come back in a normal situation and can help to perform routine task actively. The only thing you need to keep in mind is taking physiotherapy services from a professional therapist can heal your muscular pain.
Physiotherapy Is a Holistic Approach:
As It Helps the People to Develop Their Mobility and Function Throughout Their Life: It promotes the mobility of the body and improves the overall health and wellness.
Moreover, it helps in rehabilitating the people from injury and the effects of disease or powerful treatment with physiotherapy programs and interventions.
It improves the independence of body parts physical performance like running and moving fast. In today's' time most people prefer to get rid of aches or chronic pains by taking physiotherapy programs instead of taking medicines or painkillers because the physiotherapy programs have long-lasting effects. It also can prevent the re-occurrence, re-injury or functional decline.
Physiotherapy Helps to Avoid Surgery:
Physiotherapy is the permanent treatment of any chronic pain or aches as it prevents the pain from returning and improve the muscular and joint functions which lead to the maximization of your potential.
It is the only way to eliminate the chance of surgery; physical therapy helps you to eliminate pain or aches and ensure quick recovery from an injury.
However, in some case you have required surgery then you maybe benefited from pre-surgery physiotherapy, it will help you to recover faster after surgery.
After a stroke, usually a person loses some degree of function and mobility, in that situation Physiotherapy helps in strengthening of weaken or disable parts of the body and develop the balance.
The physiotherapist has focused on making the patient independent to do small works and move around in bed so that the burden of care can reduce at some level.
Physiotherapy Is the Best Remedy for Health-Related Issues:
If you are facing physical issues due to improper diet, lack of exercise, and hectic daily life routines like high blood pressure and diabetes then you should take the advantages of physiotherapy programs and interventions.
Physiotherapy sessions are very beneficial for the people who are recovering from injury and surgery as physiotherapy is the best way to minimize pain and speed up the rehabilitation process. Hence, it strengthens the injured person by way of relaxing them instantly.
Massage in an excellent treatment for people who want to get relief from tensions and headaches. It can release stress and make you feel stress-free that is why it is in demand as anyone can change their mood after a hectic working day.
Massage therapy has many benefits like it improve sleep so if you are suffering from sleeplessness then massage therapy can help you to get rid of such problems. Moreover, it boosts immunity and also provides you with glowing skin.
Most of the women prefer to take massage therapy only to get the glowing, healthy and younger looking skin. Physiotherapy increases flexibility as it helps in stretching the muscle and range of motion within the joints.
The Physiotherapist can help you in various health problems like sprains, joint pains, muscle pains, stress, depression, and other medical problems.
In some cases, the doctors refer the patient to the physiotherapist so that the recovery of the patient can be kicked to fast. Some patients are allergic to the medicines, and others don't like to be operated, in that cases, physiotherapists can be hired.
In physiotherapy, massage therapy is used to manipulate muscles and ligaments to get rid of pain, prevent injury and improve performance. One can opt for a good massage center to reap the benefits of massage.
Soft tissue technique: In this technique, experts in the field of physiotherapy can apply direct pressure to relax hypertonic muscles and stretch tight facial structures.
Stretching:
It is very helpful in preventing muscle soreness and reduces the risk of being injured during exercise. It is also increasing the range of motion.
Taping:
Therapists use this technique to alleviate stress on sensitive soft tissue. Repetitive strain injuries cause inflammation and may prevent proper blood circulation to the area but this technique enhances circulation on the injured area. Some techniques of tapering are designed to increase lymphatic fluid exchange.