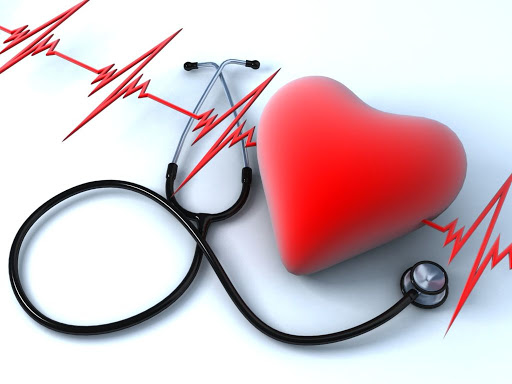 Importance of Cardiovascular Health
The cardiovascular supplies the body with blood. It consists of the heart, arteries, veins, and capillaries. Cardiovascular is now the most common cause of death worldwide. However, there are many ways to reduce the risk of developing these conditions.
                      Types of Cardiovascular Diseases
Angina, a type of chest pain that occurs due to decreased blood flow into the heart
Congenital heart disease, in which a problem with heart structure or structure is present from birth
Coronary artery disease, which influences the arteries that feed the heart muscle
Heart attack, or a sudden blockage to the heart's blood flow and oxygen supply
Heart failure, wherein the heart cannot contract or relax normally
Dilated cardiomyopathy, a type of heart failure, in which the heart gets larger and cannot pump blood efficiently
radiation heart disease, wherein radiation to the chest can lead to damage to the heart valves and blood vessels
           Symptoms For Cardiovascular Diseases
However, typical symptoms of an underlying cardiovascular issue include:
pain or pressure in the chest, which may indicate angina
pain or discomfort in the arms left shoulder, elbows, jaw, or back
shortness of breath
Importance of Cardiovascular Health
Our hearts work beat by beat, second by second for 24 hours a day, never resting. Over the average lifetime, our hearts pulsate about 2.5 billion times. Realizing that it's one of the most vital organs keeping us alive, it's important to treat it like a precious commodity.
The number one cause of death, heart disease claims approximately one million lives every year. Heart disease conditions emerge when plaque, which is made of fat, cholesterol, calcium, and other substances in the blood, builds up inside the coronary arteries which supply oxygen-rich blood to the heart muscles. When plaque builds up, it restricts blood flow to the heart's chambers, which can lead to heart attack, sudden cardiac death, and stroke.
Weight Loss: Losing weight can have many benefits besides just looking better. Losing even a few pounds can greatly improve heart health. It can cause heart function to be more efficient, lower blood pressure, and increase metabolism. Doctors in Dr. Sunny advise that maintaining a healthy weight can also keep the body functioning at an optimal level. Additionally, we can assist you with regular health checkups to help you stay as healthy as possible while you are traveling abroad.
Eating Healthy: A healthy heart starts with healthy eating. Eating healthy is the number 1 way to prevent heart disease. A balanced diet includes foods such as fruits, vegetables, whole grains, and healthy proteins. These are the best choices for increasing the oxygen-rich blood.
Staying Active: There are 2 types of cholesterol; "good" and "bad". Bad cholesterol also known as LDL, is found in unhealthy foods and deposits in between blood vessels. Good cholesterol is HDL and helps bring cholesterol away from the blood vessel wall. Staying away from saturated fats including red meat, cheese, and oily food and replacing them with healthier alternatives can cause drastic improvements to overall health.
Staying active is always a good idea regardless of age. It is recommended to get at least 30 minutes of physical activity a day. In addition to preventing heart disease, it can also reduce stress levels, increase energy, and improve sleep and digestion. The benefits of physical activity are usually noticed within the first week and improve over time. Dr. Sunny can answer any physical therapy questions as well as provide assistance if the need arises.
It's important to follow the doctor's direction closely, so Dr. Sunny is there to help you 24/7.