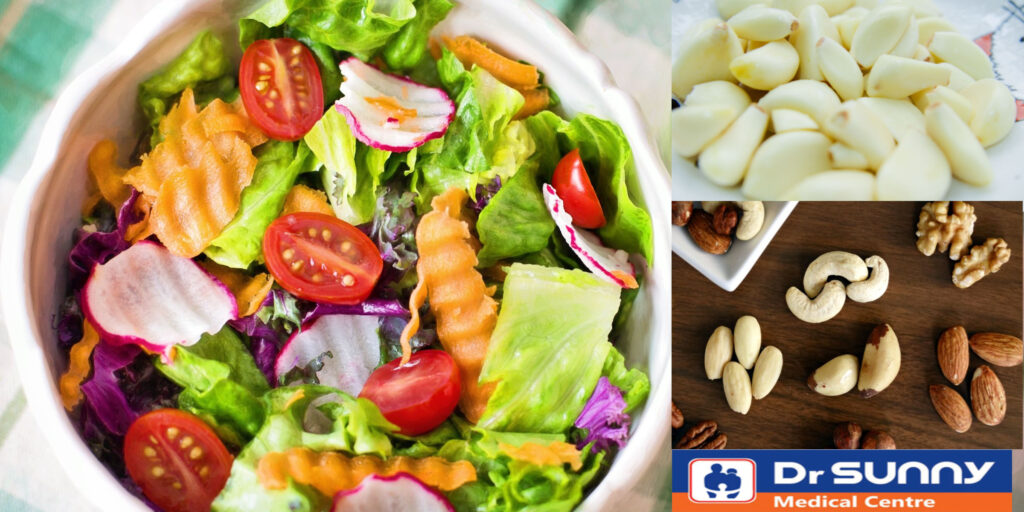 Food that Boost Immune System
Eating a low-fat, plant-based diet may help give the immune system a boost. Food that boost immune system relies on white blood cells that produce antibodies to fight bacteria, viruses. Certainly vegetarians have been shown to have more efficient white blood cells when compared to non vegetarians. Because due to a high intake of vitamins and low intake of fat.
Food that Boost Immune System
Vitamins C and Vitamin E are antioxidants that help to destroy free radicals and support the body's natural immune response. Similarly Vitamin C includes red peppers, oranges, strawberries, broccoli, mangoes, lemons, and other fruits and vegetables. Likewise Vitamin E sources include nuts, seeds, spinach, and broccoli.
A baked sweet potato packs over 150% of the daily vitamin A intake and a cup of raw carrots over 100% of the recommended intake. Baked sweet potato with nuts or seeds. Food that boost immune system also munch on carrots with healthy dips like nut butter.
Zinc helps multiple aspects of the immune system. The production of certain immune cells is limited when zinc intake is low, and adequate zinc is crucial for the normal development and function of the immune system.
Green veggies provide anti-inflammatory antioxidants; along with garlic, turmeric, and black pepper add them to soup. You can also blend leafy greens, like kale or spinach, into a smoothie.
Walnuts contain several nutrients that play a role in supporting the immune system, including vitamins E and B6, copper, and folate.
Garlic is immune-supporting capabilities. Those who eat garlic had reduced cold and flu severity. Fresh garlic cloves rather than a supplement. Add it to cooked veggies, soup.
A nutritionist considers nourishment means of self-study in addition through conventional training. However doesn't meet the prerequisites to utilize the titles RD or RDN. Further Best Nutritionist in Bellandur – Dr Sunny Medical Centre.
To boost your Immune System Faster
Avoid Smoking
Stop drinking alcohol
Enough Sleep
Don't take tension
Eat plenty of Vegetables and Fruits
Have dry fruits
Eat Garlic
Food that Weaken Immune System
Soda
Food high in sugar
Processed foods
Refined Carbohydrates
Alcoholic beverages
For more details, Consult Best Nutritionist in Sarjapur Road – Dr Sunny Medical Center Bangalore.