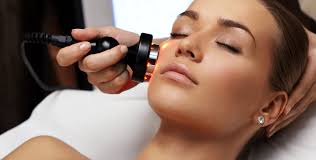 Facts About Dermatology (Skin) That Will Blow Your Mind.
Dermatology is defined as the branch of medicine that deals with the treatment and diagnosis of skin disorders. The human skin on an average, covers an area of 2 square meters, it accounts for 15 percent of our body weight and on average weighs about 9 pounds (with 11 miles of blood vessels too.) So, it is no surprise that dermatologists have to deal with a person's entire body. Doctors at Dr Sunny Medical Centre are the best Dermatologist and they treat all kinds of skin diseases and they are the Famous Dermatologist in Bellandur, Gynecologist in Bellandur, Child specialist in Bellandur.
Famous Dermatologist in Bellandur.
Dermatology involves but is not limited to study, research and diagnosis of normal and disorders, diseases, cancers, cosmetic and ageing conditions of the skin, fat, hair, nails and oral and genital membranes and the management of these by different investigations and therapies, including but not limited to dermatohistopathology, topical and systemic medications, dermatologic surgery and dermatologic cosmetic surgery, immunotherapy, photo therapy, laser therapy, radiotherapy and photo dynamic therapy.
There are four main receptors in the skin that respond to pressure: Meissner's corpuscles, Merkel's discs, Ruffini endings and Pacinian corpuscles.Each receptor responds to a different type of touch. "Meissner responds to light touch, Merkel to pressure and texture, Ruffini to stretching and Pacinian to vibration and deep pressure.
Your skin regenerates itself."Your skin sheds its dead skin cells on a daily basis, creating a new layer of skin every 28 days". "Even while you sleep, Mother Nature is doing her job by making sure your skin exfoliates itself, without your help." That said, dead skin cells can remain on the skin, so it is important to remove them with an additional exfoliator.
Your skin performs a range of different functions which include physically protecting your bones, muscles and internal organs, protecting your body from outside diseases, allowing you to feel and react to heat and cold and using blood to regulate your body heat.
The color of human skin depends on the amount of pigment melanin that the body produces. Small amounts of melanin result in light skin while large amounts result in dark skin.
Areas that experience repeated friction or pressure can form tough, thick skin known as a callus. Common examples of calluses can be seen on the hands of tennis players and the fingertips of guitarists.