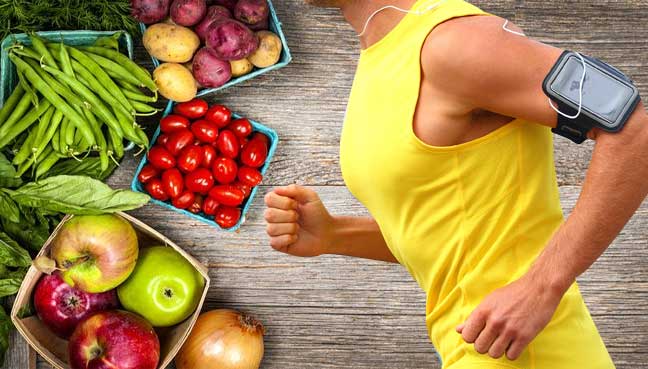 Guidelines for Healthy Living
Guidelines for Healthy Living
Dietitian Specialist in Bellandur 
Healthy living begins with healthy lifestyle practices, any changes you adopt should be consistent, easy, sustainable and should become a part of your daily routine. Adhoc, impulsive & random changes will not work in the long run.
Diet Modifications
Fat Intake –  Dietary guidelines recommend that 20 to 35 % of total calories should be through good fats. Fats are essential as part of a healthy, balanced diet. Fat is a source of essential fatty acids, which the body can't make itself. Fat helps the body absorb vitamins A, D and E. These vitamins are fat-soluble, meaning they can only be absorbed with the help of fats.
For an individual weighing say 50 to 60 kg, 5 to 8 tsp oil per day is a good intake. Fats and oils from other sources like nuts, seeds, avocados etc are a good form of fat and can be taken in moderation. Eg – fistful of mixed nuts or roasted unsalted peanuts.  All oils are equally good or bad 😊There is no one miracle oil. All oils must be taken in rotation each day. Eg = Coconut oil, Canola Oil, Sunflower Oil, Sesame, Mustard, Groundnut, Olive etc. 
Ghee is an excellent fat in moderation, 1 tsp to max 2 tsp in a day and is great to stimulate the digestive process, reduces inflammation, strengthens and lubricates the joints and keeps one healthy. It is likely to aid in your weight loss. Homemade Cow ghee preferred.
Carbohydrates Intake – Carbohydrates are the primary source of fuel and energy for the body (especially for kids & athletes) and is not the VILLAIN as it is made out to be. Dietary guidelines recommend that 45 to 65 % of your calories should be from carbohydrates,
The human body needs carbohydrates for daily functioning.
Sustained release of carbohydrates through the day is better than excessive intake at one meal. So smaller meals 5 to 6 times a day is a good way to release carbs into the system through the day to aid smooth digestion and proper functioning of the brain and allows the body to stay energetic to perform the day's activities.
For a regular human performing regular simple activities through the day:
Carbohydrate Requirement per day (for a 50 to 60 kg normal person) – Min 200 to 300 gms of carbs with sustained release through the day.
Good Sources of Carbohydrates – Whole grains, Pasta, Rice, Lentils, Millets are all a good source of carbohydrates. Serving size varies from 1 cup to 2 cups (cooked) depending on age, weight, height statistics of the person concerned. Carbs like Barley, Broken Wheat, Oats, Sweet potatoes, whole fruits, vegetables and nuts  also serve as good carbs and can increase the satiety levels. 
Dairy in limited and moderate quantities are also a source of carbohydrates. 
Dietitian Specialist in Bellandur 
Protein Intake – Dietary guidelines recommend 0.8 grams of protein per kilogram of body weight, or 0.36 grams per pound. This amounts to about 56 grams per day for the average sedentary man and 46 grams per day for the average sedentary woman.
Proteins are the main building blocks of the body and are responsible for bone structure, used to make muscles, tendons, organs and skin, as well as enzymes, hormones, neurotransmitters and various tiny molecules that serve many important functions. 
People who are larger and more active have greater protein requirements than sedentary people and also those who are in a caloric deficit and want to prevent the body from breaking down existing muscle tissue for energy. Plus, after about the first 25 to 30 years of life, people naturally become less efficient at using the amino acids from protein to build muscle, meaning they need to eat more to get the same effect.
Good Sources of Protein include lean meat, poultry, fish, eggs, dairy products like Cottage cheese , milk, yogurt, nuts, beans like chickpeas and lentils, soy based products like Tofu, Oats, Quinoa etc.
Dietitian Specialist in Bellandur 
A Sample Diet Plan for maintaining existing weight for a moderately active person (exercise three to five times a week for 60 min each day) 
Wake up Food – A small Banana (Bananas contain fibre, potassium, vitamin C, vitamin B6 and several other beneficial plant compounds, they also release tryptophan thereby increasing the feel good hormone in the body paving way to an energetic and happy start to the day) 
Breakfast – Breakfast is an important and first meal of the day and hence needs to be balanced in carbohydrates, proteins and fats.
Examples of a balanced breakfast 
1 cup Oatmeal made with 1 cup toned milk, with sliced fruit & handful of nuts
OR
One Boiled egg with 1 Slice Whole Wheat Toast with 1 tsp peanut butter (no sugar added)
OR
1 Cup Veg Poha (Beaten rice with enough veggies and fistful of roasted peanuts), ½ cup Greek yogurt.
Mid Morning Meal 
1 Glass Coconut Water OR 1 Cup Cut fruit 
Lunch Options.
2 Whole Wheat Rotis, 1 Cup Dal , 1 Cup Green Vegetable, ½ cup salad , ½ cup curd.
OR
1 Whole Wheat Club Sandwich with tomatoes, lettuce, cucumbers, 1 slice swiss cheese, 1 cup plain Greek yogurt.
OR
1 Bowl grilled chicken salad with vegetables, 2 pcs small garlic bread, 1 cup curd.
Evening Snack 
1 fistful of roasted unsalted peanuts/dry fruits/roasted chana, 1 cup tea or coffee (1/2 cup milk)
OR 
1 cup sprouts bhel or dry bhel , 1 cup coffee or tea
OR
1 roasted Khakhra, 1 cup tea or coffee
Dinner 
1 cup vegetable rice or Pulao, ½ cup Dal, 1 cup Cucumber or Onion Raita.
OR
2 small whole wheat or millet rotis, 1 cup vegetable gravy, 1 cup curd
OR
Grilled Fish or Chicken Breast 2 pcs, with ¾ cup Rice and Mixed Veggies.
Dietitian Specialist in Bellandur 
Following the above guidelines ensures a healthy diet and when coupled with efficient physical exercises like Brisk Walking, Swimming, Yoga or Jogging for an hour at least 3 to 5 times a week will ensure a disease free life that one can enjoy for a long long time.