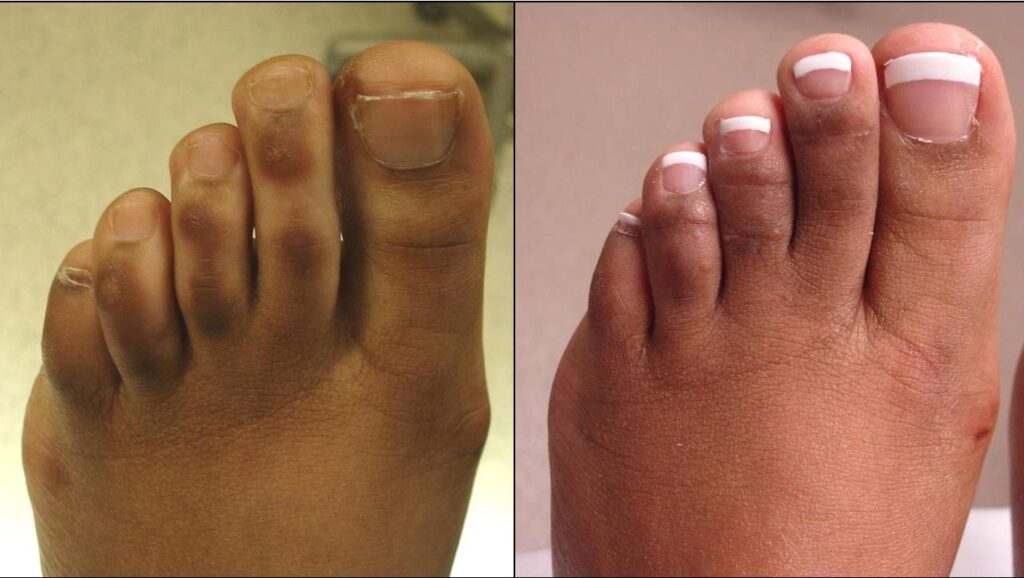 Corn Removal Procedure- Dermatology
Corns are hard, thickened areas of skin that typically occur on the feet. They are similar to a callus, but they are usually harder, smaller, and more painful.
There are three main types of corns:
Hard: It is the most common type of corn. They are small, concentrated areas of hard skin usually found within a wider area of thickened skin.
Soft: Soft corns are usually in white or gray, and are rubbery in texture. They often appear between the toes.
Seed: Seed corns are usually small in size and usually found on the bottom of the foot. As they become thicker, it may become quite painfull.
Dermatologists follow these steps to remove corns 
Soak corn with warm water: Soak corn with warm water for about 10 minutes or until the skin becomes soft.
File the corn with a pumice stone: A pumice stone is a porous and abrasive volcanic rock that is used for sloughing a dry skin. Dip the pumice stone in warm water and then carefully used to file the corn. Gentle sideways motions help to remove dead skin.
Apply lotion to the corn: Use moisturizing lotion or cream with salicylic acid. Salicylic acid dissolves the keratin protein that makes up the corn and surrounding dead skin. But salicylic acid is generally not recommended for people with diabetes, flair skin.
Use corn pads: By using corn pads it can protect corns from making contact with your shoe.
How to prevent corns
Trim your nails: If your tails are too long, they can force your toes to push up against your shoe. This can create pressure that may cause corn.
Keep your feet clean: Wash your feet daily with soap and water
Keep your feet moisturized: Use foot cream regularly to prevent dryness and friction.
Cutting or shaving corns should be done by only a doctor. Do not attempt to cut or shave your corns, this can lead to a potentially dangerous infection of the surrounding tissues.
Corns can be managed with home remedies or medical treatment-surgery is rarely necessary.