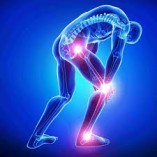 Common Reasons for Visiting an Orthopedic Doctor
Our Orthopedic Doctors Help In Reducing Pain
Pain is one of the most common reasons people visit orthopedic doctors. These doctors are specialized in the entire musculoskeletal system, understanding the various types of joints and how they work. This includes muscles, nerves, bones, joints, ligaments, and other connective tissue. Some many musculoskeletal conditions and injuries can cause pain, and often, our orthopedic specialists can help you in reducing or eliminate the pain.
Our orthopedic doctors diagnose and treat many types of pain all over the body, including:
Knee pain
hip pain
shoulder, elbow, wrist or hand pain
ankle pain
neck pain etc.
Our Orthopedic Doctors Make Easier to Perform Everyday Tasks
Many people are willing to just tough it out, so to speak, and live with pain, limited range of motion, stiffness, and other symptoms that are annoying but not necessarily getting in the way of their lives. But when it becomes difficult to perform everyday tasks bending over to pick something up from the floor, or even just getting out of bed or going for a walk, it is a time to see a doctor. Our orthopedic specialists will talk with you to diagnose the cause of your symptoms and come up with the best treatment plan that works for you and your lifestyle.
When Should You Contact Orthopedic
If you are experiencing any of the following, please make an appointment with an orthopedic doctor to be evaluated.
pain, stiffness, or discomfort that makes daily activities difficult
chronic pain
instability while walking or standing
progressive weakness or numbness in the arms or legs
soft tissue injury that hasn't improved after a few days