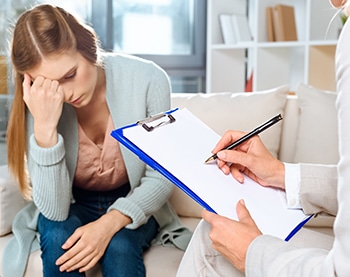 How Psychotherapy works for the treatment of depression?
Psychotherapy can be an efficacious and effective health care service for a wide range of commonly experienced mental health and health conditions.Doctors at Dr Sunny Medical Centre are experienced psychotherapist and we are have Clinics in Sarjapur Road and Bellandur.
Clinics in Sarjapur Road
Compared to the use of medication alone for the treatment of bipolar disorder, combining psychotherapy with medication leads to patients functioning better and having fewer relapses. Emerging evidence suggests that adding psychotherapy to medication results in better treatment adherence, reduced subjective burden of disease and lower suicide rates.
Overall, for depression, anxiety disorders, and related disorders, the strength of psycho therapeutic effects is similar or superior to what is typically found with the pharmacological treatment of these disorders. In light of this pattern of results and the potential for negative side-effects associated with medication, many clinical practice guidelines encourage clinicians to consider psychotherapy as the first treatment option to offer to patients with these disorders.
The effective therapist communicates hope and optimism. This communication is relatively easy for motivated clients who are making adequate therapeutic progress. However, those with severe and/or chronic problems typically experience relapses, lack of consistent progress, or other difficulties. The effective therapists acknowledge these issues but continues to communicate hope that the client will achieve realistic goals in the long run.Doctors at Dr Sunny Medical Centre are experienced psychotherapist and we are have Clinics in Sarjapur Road and Bellandur.
Procedure involved in Psychotherapy.
Relating: This includes respecting the patient's self-esteem and struggles, as well as being kind.
Exploring: This includes paying attention to what a client says and their body language, as well as asking questions to better understand the client and clear up contradictions.
Explaining: This includes considering how the client's and the therapist's cognitive biases may be shaping the session, as well as considering any other factors (sociological, interpersonal, developmental, etc.) that could shape the client's thinking, then finally ask the client whether or not they agree with your hunches and conclusions.
Intervening: This includes presenting one's interpretations to the client so they can agree or disagree with them, not enabling the client's destructive or dishonest behaviors, and teaching the client ways to deal with their issues.
Psychotherapy also helps in the treatment of
Adolescent Psychotherapy: – Children today are immersed in a world of quickly evolving multi-media, where mobile phones, the internet and social networking sites have changed the way they learn, play and relate to each other. In addition, many children now grow up in home situations which can be destabilizing. Circumstances such as family breakdown, bereavement, parents who are overworked or absent and situations in which children become looked after all contribute to the many levels of emotional distress and deprivation that teachers have to cope with in the classroom. Schools also meet the challenges of population changes as a result of migration. Many languages, religions and cultures are reflected in our schools and teachers cater for diverse needs, including the needs of refugee children.
The child and adolescent psychotherapist can make a valuable contribution to understanding and managing the overwhelming demands placed on teachers and others who work in schools. As well as offering direct work with children, parents and families, the child and adolescent psychotherapist can support staff members in educating children and young people.
Child behavior counseling: Behavioral therapies for children and adolescents vary widely, but they all focus primarily on how some problematic thoughts or negative behaviors may unknowingly or unintentionally get "rewarded" within a young person's environment. These rewards or reinforcements often contribute to an increase in the frequency of these undesirable thoughts and behaviors. Behavior therapies can be applied to a wide range of psychological symptoms among adolescents and children.
Couple counseling: Marriage counseling, also called couples therapy, is a type of psychotherapy that is conducted by licensed therapists. Usually involving both partners, marriage counseling helps couples to recognize underlying conflicts and improve their relationship. It can help married couples make thoughtful decisions, overcome differences and enhance communication between them.
Job related counseling: Career counselors are professional consultants who look at an individual's education level, work history, and interests to suggest potential career paths and set career goals for their clients. Career counselors take a person's education level, work history, personality, interests and skills into account and suggest careers that match his or her background and abilities. Their goal is to match people with jobs that will give them the greatest balance of financial payoff and job satisfaction. In addition to helping people who are just entering the workforce, career counselors help people who have lost their jobs, are between jobs, unhappy with their career choices or experiencing other types of job stress.Doctors at Dr Sunny Medical Centre are experienced psychotherapist and we are have Clinics in Sarjapur Road and Bellandur.