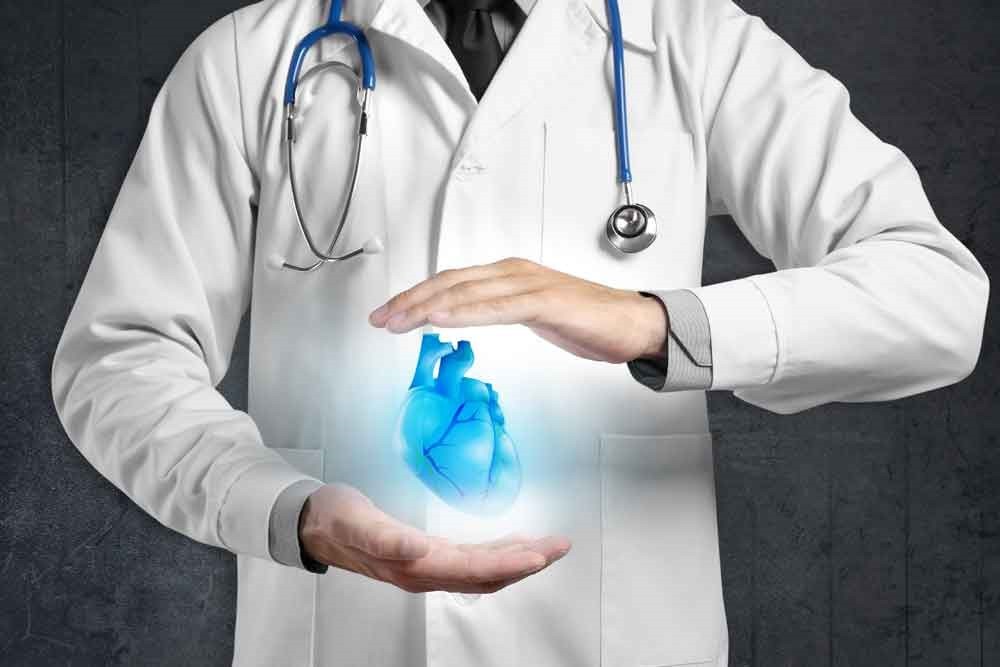 How does Exercise protect you from Heart Diseases?
Physical inactivity greatly increases your risk of developing heart disease. Heart disease occurs when the arteries that supply blood to the heart muscle become hardened and narrowed, due to a buildup of plaque on the arteries' inner walls. Plaque is the accumulation of fat, cholesterol, and other substances. As plaque continues to build up in the arteries, blood flow to the heart is reduced. Heart disease can lead to a heart attack. A heart attack happens when a cholesterol-rich plaque bursts and releases its contents into the bloodstream. This causes a blood clot to form over the plaque, totally blocking blood flow through the artery and preventing vital oxygen and nutrients from getting to the heart.Consult the Experienced Cardiologist in Bellandur at Dr Sunny Medical Centre to find solutions to your heart diseases.
Cardiologist in Bellandur.
A heart attack can cause permanent damage to the heart muscle. Some people aren't too concerned about heart disease because they think it can be cured with surgery. This is a myth. Heart disease is a lifelong condition. It's true that certain procedures can help blood and oxygen flow more easily to the heart. But the arteries remain damaged, which means you are still more likely to have a heart attack. What's more, the condition of your blood vessels will steadily worsen unless you make changes in your daily habits and control other factors that increase risk.
Risk factors are conditions or habits that make a person more likely to develop a disease. They can also increase the chances that an existing disease will get worse. Certain risk factors for heart disease, such as getting older or having a family history of early heart disease, can't be changed. But physical inactivity is a major risk factor for heart disease as suggested by Experienced Cardiologist in Bellandur at Dr Sunny Medical Centre, that you have control over. You can decide to get regular physical activity, and this can help you create a workable, enjoyable program that will help you protect your heart.
Exercise lowers blood pressure.
Exercise works like beta-blocker medication to slow the heart rate and lower blood pressure (at rest and also when exercising). High blood pressure is a major risk factor for heart disease.
Exercise is key to weight control.
Especially when combined with a smart diet, being physically active is an essential component for losing weight and even more important for keeping it off, which in turn helps optimize heart health. Being overweight puts stress on the heart and is a risk factor for heart disease and stroke.
Exercise helps strengthen muscles.
A combination of aerobic workouts (which, depending on your fitness level, can include walking, running, swimming, and other vigorous heart-pumping exercise) and strength training (weight lifting, resistance training) is considered best for heart health. These exercises improve the muscles' ability to draw oxygen from the circulating blood. That reduces the need for the heart—a muscular organ itself—to work harder to pump more blood to the muscles, whatever your age.
Exercise can help you quit smoking.
As smokers become more fit, they often quit. And people who are fit in the first place are less likely to ever start smoking, which is one of the top risk factors for heart disease because it damages the structure and function of blood vessels. 
Diabetes is a major coronary risk factor. Regular physical activity can help manage and even prevent noninsulin-dependent diabetes mellitus. Beneficial effects from regular exercise include an increased sensitivity of cells to insulin, reduced glucose production by the liver, and an increase in muscle cells, which pound for pound use more glucose than fat cells.