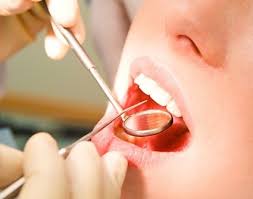 Best Practices to Keep Your Teeth Healthy
Good oral hygiene is necessary to keep your teeth and gums healthy. It involves habits such as brushing twice a day and having regular dental checkups. Without treatment, tooth decay or gum problems can lead to pain, problems with self-confidence, and tooth loss.
People can prevent these problems with proper dental care, both at home and in the dentist clinic. The following are some best practices that keep your teeth and gums healthy.
Brush Regularly Twice a Day: Generally, dentists recommend brushing at least twice a day. Still, many of us continue to neglect to brush our teeth at night. But brushing before going to bed, gets rid of the germs and bacteria that accumulate throughout the day.
Brush Properly: People should brush using small circular motions, taking care to brush the front, back, and top of every tooth. Brushing too hard or using a hard-bristled toothbrush can damage tooth enamel and the gums. The effects of this may include tooth sensitivity, permanent damage to the protective enamel on the teeth, and gum erosion.
Use Fluoride Toothpaste: When it comes to toothpaste, there are more important elements to look for than whitening power and flavors. No matter which you choose, make sure it contains fluoride.
While fluoride has come under scrutiny by those worried about how it impacts other areas of health, this substance remains a mainstay in oral health. This is because fluoride is a leading defense against tooth decay. It works by fighting germs that can lead to decay, as well as providing a protective barrier for your teeth.
    4. Drink More Water: Dentist recommends drinking water after every meal. This can help in removing some of the negative effects of sticky and acidic foods and beverages in between brushes.
   5. Limit Sugar and Acidic Food: Ultimately, sugar converts into acid in the mouth, which can then erode the enamel of your teeth. These acids are lead to cavities. Acidic fruits, teas, and coffee can also wear down tooth enamel. While you don't necessarily have to avoid such foods altogether, it doesn't hurt to be mindful.
6. Visit The Dentist at Least Twice a Year: Your everyday habits are crucial to your overall oral health. Dentists recommend that people should visit a dentist every 6 months for a checkup. Not only can a dentist remove calculus and look for cavities, but they will also be able to spot potential issues and offer treatment solutions.