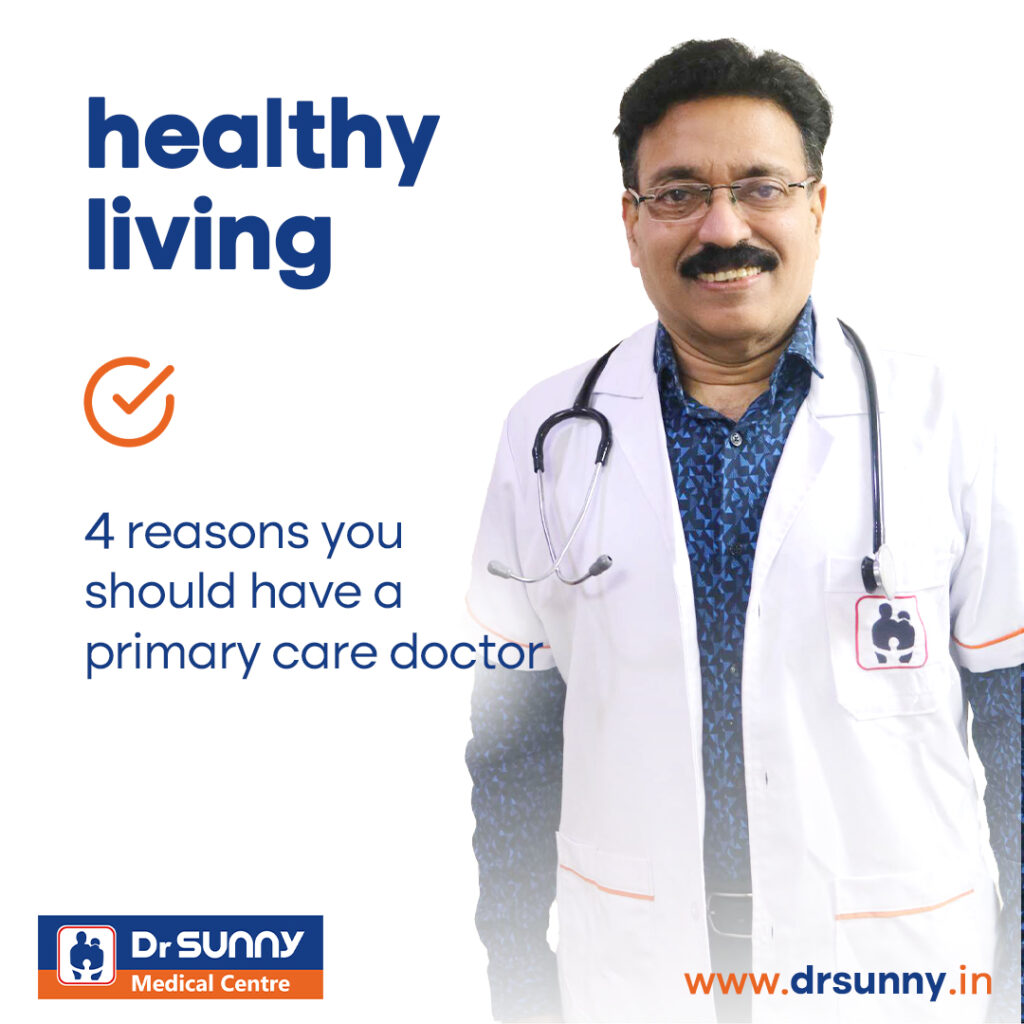 4 Reasons to Have a Primary Care Doctor
Primary care plays an integral role in the healthcare system and covers a wide range of services including health risk assessment, prevention, and management of acute and chronic condition. Though there are numerous reasons to have a primary care doctor but, in this post, we will discuss four basic reasons that make having a primary physician important.
Preventive Care and Health Maintenance: A primary care doctor plays a crucial role in preventive care by providing regular check-ups, screenings, and vaccinations. They can assess your current health status, identify potential risk factors or early signs of diseases, and provide appropriate interventions to prevent future health problems. By having a primary care doctor, you can establish a long-term relationship focused on maintaining your health and well-being.
Coordination of Care: A primary care doctor acts as the central hub for managing your healthcare needs. They can coordinate and integrate your medical care, including referrals to specialists, laboratory tests, and diagnostic imaging. By having a primary care doctor who oversees your overall healthcare, you can ensure that all aspects of your health are being addressed and that you receive comprehensive and cohesive care.
Management of Chronic Conditions: If you have a chronic health condition such as diabetes, hypertension, asthma, or arthritis, a primary care doctor becomes even more critical. They can monitor your condition, prescribe appropriate medications, and help you develop a personalized treatment plan. Regular visits to your primary care doctor can help prevent complications, manage symptoms effectively, and improve your overall quality of life.
Long-term Goal Setting: A primary care doctor is an excellent resource for long-term health planning and goal setting. They can discuss lifestyle modifications, provide guidance on nutrition and exercise, and assist in developing a personalized health plan that aligns with your specific needs and goals. They also keep track of your medical history, which is valuable in identifying patterns, monitoring progress, and making informed decisions about your health.
The Bottom Line
Overall, having a primary care doctor ensures that you have a trusted healthcare professional who knows your medical history, provides preventive care, coordinates your healthcare needs, manages chronic conditions, and supports your long-term health goals. If you do not have a primary care doctor already you can consider Dr. Pradheep E as your family physician.
With thirty-five years of experience under his belt, our senior family physician consultant, he possesses a wealth of knowledge and wisdom that only time can bestow. Dr. Pradheep obtained his medical degree from Thanjavur Medical College.  He worked at popular healthcare facilities including Manipal Hospital, Apollo Hospital, and Nationwide Clinic.  After accumulating a decade's worth of experiences that enriched his medical repertoire, he joined Dr. Sunny Medical Centre.
As an amazingly trusted physician, he understands that each patient is unique and deserving of personalized care. He goes above and beyond to ensure every patient's well-being. Entrust your health to his capable hands, and embark on a journey of healing, knowing that you are in the presence of a true medical virtuoso.