Dr.Rashila Ganjoo
MBBS, MD – INTERNAL MEDICINE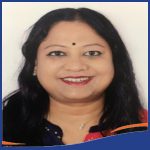 Dr Madumita Sen Banerjee
MBBS,MD (Physician),PGDCR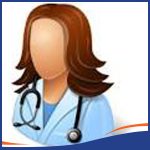 Doctors in this department are specialists in Internal Medicine and have an expertise in diagnosing complicated cases. These specialists have often sub-speciality interests in diseases affecting particular organs or organ system.Dr Sunny Medical Center provides the facilities of Internal Medicine and they have the best Clinic in Kasavanahalli.
Clinic in Kasavanahalli.
Physicians are especially skilled in the management of patients who have undifferentiated or multi-system disease processes. Physician care for hospitalized and ambulatory patients and may play a major role in teaching and research. Since internal medicine patients are often seriously ill or require complex investigations, physicians do much of their work in hospitals or multi specialty poly clinics.
Internal medicine physicians or internists are specialists who apply scientific knowledge and clinical expertise to the diagnosis, treatment and compassionate care of adults across the spectrum from health to complex illness.
Many internal medicine doctors serve as family doctors and primary care physicians. An internist who provides a more general but comprehensive scope of services can perform diagnostics such as physical examinations, bone-density testing, cholesterol testing and pap smears.
Internists can treat ear infections, order blood tests and X-rays and offer treatment for menopause. Internists have the training to provide an extensive range of diagnostic and treatment services that typically would have to be done by several different doctors.